What do shrinking tenant space needs mean?
Landlords must realize that it may take longer than usual for their space to get filled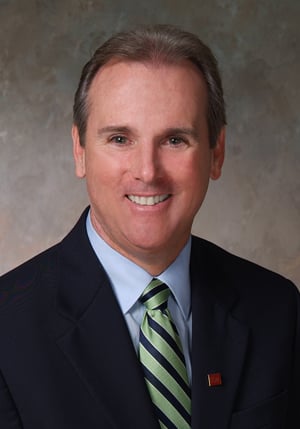 As I have helped companies with their office space needs over the past few years, some interesting trends have become clear. The two most striking are that there are fewer workers per company, and the ones who are there use the space differently than we have traditionally seen.
What's going on here?
According to a recent Colliers International report, growth in office-using employment has outpaced overall employment growth during the last few years, despite a slow recovery in the office real estate sector. In fact, as of July 2013, the primary office-using sectors had recovered 93 percent of jobs lost during the recession, compared to an overall recovery rate of 77 percent in total employment.
Growth has been especially high in the professional and business services sector, as well as the financial services sector.
The report goes on to analyze why the national office market has been slow to recover, even as office-using employment has approached pre-recession levels, focusing on three factors.
The first factor is "economical." Companies are determined to achieve cost savings and are committed to making do with no more space than they have been using. Through proper space planning, they are able to use less space more efficiently.
The second factor is "technological." This one is fairly obvious, as many companies have gone "virtual." Employees are able to work from home, on the road, or even at Panera, without needing to take up space in a traditional office setting.
The third factor is "generational." This is seen primarily with high-tech firms, which try to attract younger talent. There is far less need for traditional hard-walled offices and more demand for "collaborative" workspace and "huddle areas."
(As a side note, I have observed that most of the space planners we come into contact with are fully aware of this shift, and are able to accommodate the needs of these companies.)
Continuing trend
The conventional rule of thumb for office space had been 250 square feet per employee. That number has already dropped to less than 200 square feet, and for some companies, it has gone as low as 100 square feet.
What does this all mean for the absorption of vacant office space?
Certainly, landlords must adapt to the changing needs of tenants and accept that it may take longer than usual for their space to get filled.
According to the Colliers report, the downsizing trend will continue to result in a slower recovery in national office market conditions, but further expansion in office-using employment bodes well for moderate increases in office absorption and rents in 2013, especially as demand increases from tenants outside of the robust high-tech industries.
We have already seen increasing absorption of quality office space in the greater Manchester market, and it reflects the trends highlighted in the Colliers report.
Dan Scanlon, a senior associate with Colliers International in Manchester, focuses on business tenant representation and investment sales. He can be reached at 603-206-9605 or dan.scanlon@colliers.com.