Waypoint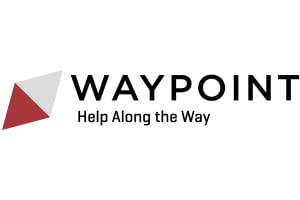 2020 Goals:
In the coming year, we will continue to focus on these strategic imperatives:
1. To even the playing field for New Hampshire's most vulnerable citizens by providing equal access to high quality, affordable, life-changing services, with special emphasis on prevention.
2. To enhance our impact within communities across the state, providing workers in homes, schools, prisons, hospitals, courts, neighborhoods, streets — wherever you need us to be — to deliver a vast array of services tailored to specific needs.
3. To recruit and retain workers who are at the top of their respective fields as we expand our evidence-based practice in all regions of the state.
4. To grow in response to community needs by developing innovative programs and partnerships, expanding our geographic footprint, and increasing revenue streams of unrestricted funds to improve long-range sustainability of programs.
---
Fundraising Events:
Waypoint Celebration: A mission-centric, banquet-styled, multimedia event designed to celebrate our community involvement, honor an exemplary advocate for children, and renew our commitment to New Hampshire citizens. The 2019 event takes place November 13 at Manchester Country Club. WZID Christmas is for Kids Radiothon: A year-end campaign culminating in a live broadcast to fulfill holiday wishes of children in need and support vital services for struggling families. Airs on 95.7 WZID-FM, early December. Waypoint SleepOut: A cold March night spent outside to raise awareness and funds to aid New Hampshire youth who are experiencing homelessness. Proceeds fulfill basic needs such as food and clothing, and support mental health and substance misuse counseling, educational advocacy, job training and housing. CampOut & Family Fun Day: A day in the woods and night under the stars to help end child abuse in the Upper Valley and aid children who have been abused or neglected. To inquire about Waypoint events: communications@waypointnh.org
---
Giving Opportunities:
Waypoint is fueled by charity and relies on support from individuals, corporations, foundations, United Way, special events, endowment income and grants. If you are interested in developing a relationship with Waypoint, contact our development office, 603-518-4205, or visit waypointnh.org.
---
Volunteer Opportunities:
Camp Spaulding: Conduct a drive to support camperships for low income youth, children of incarcerated parents, or a specific program at camp. Coordinate a pre- or post-season camp work day. Conduct an employee or customer camp kit drive and gather items to help outfit children for camp. Youth Resource Center: Host a barbeque or holiday party for Center youth. Teach a skill-building workshop. Host a clothing, food or personal care item drive. "Adopt" a Building: Engage in fall/spring clean-up and provide periodic home improvement to one of our transitional living homes or office locations. Advisory Board: Serve on a local advisory board to help forward the mission of Waypoint. Serve as an advocate, ambassador, fundraiser or partner with Waypoint. To inquire about volunteer opportunities: communications@waypointnh.org.
---
Board of Trustees
Ken Sheldon
Chair
NH President, SVP/SR Client Manager, Bank of America
Tiffany Diamond
Vice Chair
Vice President of Operations, Paradigm Health Plans
Jeffrey Seifert
Treasurer
Regional Vice President, TD Bank, N.A.
Lyndsee Paskalis
Secretary
Attorney, Stebbins, Lazos, & Van Der Beken
Lauren Adams
Mediator and Conflict Resolution Consultant, Hess Gehris Solutions
Melissa Biron
Manager, Nathan Wechsler & Company
Elaine Brody
Retired
Bill Conrad
Chief Operating Officer, Prime Source Foods
Maria Devlin
Chief Executive Officer, Red Cross
Gwendolyn Gladstone
Pediatrician, Children's Hospital at Dartmouth
Brad Kuster
Attorney, Conservation Law Foundation
Marilyn Mahoney
Attorney, Founder of Harvey & Mahoney Law Offices
Stephanie Singleton
Advisor, Patient-Reported Outcomes, Press Ganey Associates
Jennifer Stebbins
Financial Strategist, XSS Hotels
Borja Alvarez de Toledo
President/CEO, Waypoint