Wanted: mentors for FIRST Jr. STEAM Ahead
Volunteers help to grow a tech-savvy NH workforce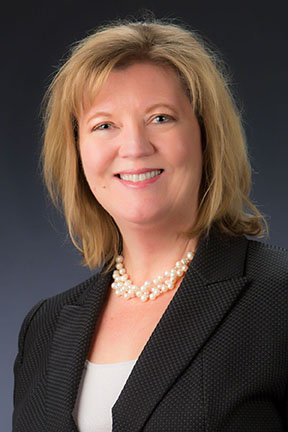 I speak from personal experience when I say that the upcoming season of the FIRST Jr. STEAM Ahead program offers NH High Tech Council members and other interested adults a terrific opportunity to personally engage with local elementary school children, to help excite and inform them about technology and problem-solving, while practicing skills that will be crucial to tomorrow's workforce, like working in teams and on multidisciplinary, hands-on projects.
This program was first piloted in several fourth grade classrooms in the Manchester School District during the 2014-15 school year with the vision of enabling every fourth-grader in the district to experience the popular FIRST Lego League program by the third year of the program.
The school district and FIRST recruit adult mentors to assist the teachers in administering the program. These mentors, who do not need advanced technical skills to participate, work with the students and their teachers for 90 minutes each week throughout the school year, helping them learn about the challenge their team will be solving, how to break the work down into manageable pieces, how to work in teams, give presentations, and – oh yes – how to build and program a robot! Training and peer support for the mentors helps them stay at least one step ahead of the students throughout.
I read about the opportunity to be a mentor during the first year of the program through the NH High Tech Council and signed on immediately.
As a female engineer, technology commercialization consultant at Fuentek, and relative newcomer to New Hampshire, I had been looking for an opportunity to encourage STEM education and perhaps more importantly, interest in STEM careers in New Hampshire youth, particularly among young women. I thought this might fit the bill, and I wasn't disappointed.
I didn't know anything about Lego programmable robots, but I knew I could figure it out. The growing enthusiasm of the students for this special time each week was so infectious. And I needn't have worried about the girls; apparently no one had yet told them that technology was not for them!
Since I became involved with the program, I have encountered many folks across the country who have been involved as coaches, mentors and parents with the FIRST Robotics Competition, one of the programs in the progression of four programs offered by FIRST.
When I told them about the initiative to give every fourth-grader in the district the chance to be introduced to FIRST, every one of them was incredibly enthusiastic and told me that it was so crucial for children to have that early exposure, because "by high school, if they don't already have some familiarity and experience, it's too late" to participate.
Plans are being put in place for the 2015-16 program, which kicks off this fall. Several council corporate members are providing mentors, but it's not too late for you to become a mentor as well. In fact, more mentors are needed.
For more information, contact Kristi Scarpone at kscarpone@usfirst.org
Becky Stoughton is vice president of Fuentek LLC, an advisor in the technology transfer, business development, and R&D community.