Unrealized election 'uptick' drops Ruger revenue in 2018
But CEO says 'things on political front' could revive demand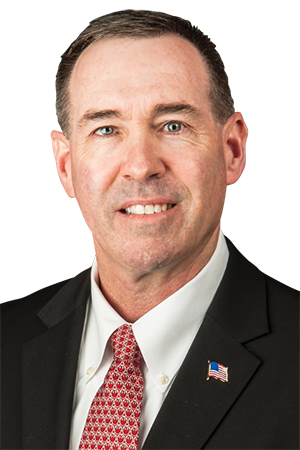 The midterm elections might result in a greater push for gun control at the national and local levels, but they have not created the stampede of gun sales that some previous elections sparked, Christopher Killoy, CEO of Sturm, Ruger & Co., said during an earnings call last week, when he discussed why sales were down for his company and the industry last year.
Still, the gun manufacturer – headquartered in Connecticut but with a major facility in Newport, NH, – still managed to raise annual profits by cutting expenses and paying less in taxes.
"We thought there might be an uptick in demand following the midterm elections that largely did not occur," said Killoy, according to a transcript of a earnings call provided by Seeking Alpha. But, he added: "We see a lot of things going on the political front that may drive demand in the near future."
The company reported $495.6 million in revenue, almost all of it from gun sales, compared to $517.7 million in 2017 and $658.4 million in 2016, the year that most people expected Hillary Clinton, with her strong gun control views, to win. Demand dropped shortly after the election of Donald Trump, a gun control opponent, but it did not go up again when Democrats, riding a wave partly fueled by protests against gun violence, captured the U.S. House of Representatives and won the balance of power in numerous state governments.
In fact, overall industry demand as evidenced by the National Instant Criminal Background Check System (NICS) background checks went down 6 percent in 2018. Ruger's demand went down 5 percent.
New products
Things might be turning around, however. During the fourth quarter – when the elections took place – the company's sales were at $121.1 million, $3 million more than the last quarter of 2017, and quarterly earnings where 69 cents a share, a dime above 2017.
As usual, new products helped the company compared to the rest of the industry. The products – which include the Pistol Caliber Carbine, the Precision Rimfire Rifle, the Mark IV pistol, the LCP II pistol, the Security-9 pistol, and the EC9s pistol – represented $145.6 million of sales, or 30 percent.
Despite the revenue falloff, company earnings were nearly flat for the year, at $50.9 million, or $2.88 a diluted share, only slightly down from $52.1 million in 2017, though still down from the $87.5 million in 2016.
For the quarter, the company reported earnings of 69 cents, a dime above the last quarter of 2017.
Ruger cut costs: annual operating expenses were at $67.3 million, nearly $10 million below the previous year. Ruger also paid nearly $8 million less in federal taxes. Indeed, the reduced effective tax rate in 2018, resulting from the Tax Cuts and Jobs Act of 2017, increase diluted earnings per share by 27 cents. The company returned a lot of that to shareholders by repurchasing 1.3 million shares of stock and paid out $19.2 million in dividends, which represent 40 percent of net income. The latest quarterly dividend was 28 cents a share for shareholders of record as of March 15, payable on March 29.
Killoy also said that the company was indirectly impacted by the current trade war. Ruger buys its steel domestically, but the tariffs have made domestic steel more attractive, creating shortages and increasing prices.