Unitil reports 3Q earnings increase
Summer profits rise despite a mild summer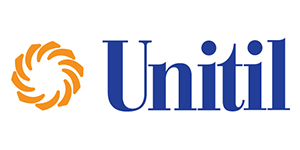 Unitil Corp. posted net earnings of $600,000 for the third quarter, or 4 cents a share, some $100,000 more than a year earlier.
Electricity revenues was up despite a mild summer, to about $52 million, while natural gas revenues dipped to about $19 million. Still, the Hampton-based utility as a whole is moving toward gas, which now accounts for $437 million of the company's $888 million in assets compared to $361 million in electric assets. Last year, gas accounted for less than $400 million of the company's assets.
Unitil's profits year to date are $11.3 million (82 cents a share), a 24 percent increase, mainly due to a cold winter that boosted both gas and electricity sales
Expenses were up by $1.3 million for the quarter and $3.7 million year to date, partly due to a vegetation management program undertaken to prevent power outages. In July, the company asked for a $6.7 million electric base revenue increase — $2.1 million due to costs related to Tropical Storm Irene and the October surprise snow storm in 2011 and Superstorm Sandy in 2012, as well as two other severe storms in 2011.
Unitil also said it is switching accountants, dismissing McGladrey LLP to hire Deloitte & Touche LLP at the end of the year.