Unitil experiences second-quarter hurdles but foresees long-term growth
Utility expands gas customer base by 1.5 percent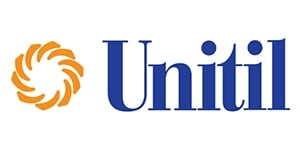 Unitil made more money last quarter even though it sold less fuel, thanks to better margins and more customers, the Hampton-based gas and electric utility reported last week.
Gas sales were down partially because of the aftermath of the warmest winters on record and electric sales were down partially due to an increase in conservation, but enough people are switching to gas heat to make up for the recent decrease in usage.
In terms of revenue, Unitil had $74.5 million in sales for the quarter, down $3 million for the quarter compared to last year, and $200.3 million year-to-date, down almost $50 million. That results in a net income of $2.5 million or 18 cents a share for the second quarter, an increase of about $800,000. Year-to-date, however, the company's income of $13.4 million – 96 cents a share – was still down by nearly $2 million, a consequence of going from an extremely cold winter in 2015 to an extremely warm one in 2016.
Indeed, in the first quarter – January through March – the amount of gas, measured in thermal units, decreased by 12.1 percent. The decrease of thermal units in the second quarter, April through June, was more a more modest 1.8 percent. Still, the number of gas customers increased by 1.5 percent, and if you exclude the changes in temperature, sales would have increased 2.3 percent for the first half of the year.
The amount of electricity sold, as measured in kilowatts, also decreased for the quarter and the half-year by 2.9 and 5.1 percent respectively. Weather is partly to blame but it also results from customers finding ways to be more efficient or relying on other sources of energy, like solar. Unitil estimates that about a $1 million decrease in electric margins can be blamed on energy conversation.
But, until expects to continue to expand. CEO Robert G. Schoenberger estimates investing in nearly a half billion dollars of new construction, with Portsmouth-Dover being it's fastest growing region thanks mainly to gas. Unitil is also upgrading its infrastructure improvements to increase reliability in light of the weather related outages. And it's working on various rate cases in front of the Public Utilities Commission in New Hampshire and other states to increase its profit margin.
"Our second quarter results show significant improvement, reflecting underlying customer and investment growth coupled with supportive regulatory processes," said Schoenberger.