UNH transition triggers an alum's memories
Reflections on James Dean's inauguration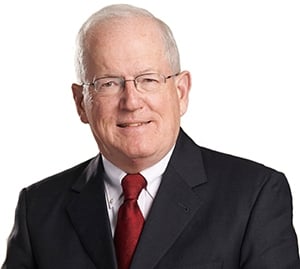 On Oct. 12, the 20th president of the University of New Hampshire, James W. Dean Jr., was inaugurated in a lovely ceremony. In his inaugural address, Dean focused on academic freedom, using the New Hampshire state motto, "Live Free or Die" as the focus, but pointing out the importance of education in assuring true freedom. His remarks were thoughtful, both academic and practical.
Former vice president and provost of the University of North Carolina at Chapel Hill, Dean brings experience and the perspective of that great institution to the Durham campus, UNH Manchester and the UNH School of Law, all of which are under his supervision.
Undoubtedly, Dean will find New Hampshire a different environment for public higher education than he found North Carolina, where the state is proud of its vast investment in the beautiful campus in Chapel Hill, and the other campuses of the University of North Carolina. Dean will have to compare that to the New Hampshire attitude, which mysteriously has been hostile over the years, at least in terms of investment, to public higher education.
In her remarks, Dr. Nancy Kinner, chief faculty marshal, referred to the list of presidents of the university printed on the program, beginning with the first, Charles S. Murkland, who served from 1893 to 1903. Dr. Kinner said something to the effect that some of the presidents must have been pretty good, since they had buildings named for them.
There are UNH buildings named for Murkland, his successor, William Gibbs, his successor, Edward Fairchild and his successor, Ralph Hetzel. There is a playing field named for Edward Lewis, a hall named for Fred Engelhardt, a notorious dormitory named for Harold Stoke, a residential tower named for Arthur S. Adams, a theater named for Eldon Johnson, an academic building named for John W. McConnell, a dormitory named for Eugene Mills and, as Dr. Kinner noted, the last president of the university before Dr. Dean, Mark Huddleston, had a building named for him before he even got to UNH.
Huddleston Hall, however, was named for an academic dean at the university.
Other presidents without buildings named after them include Robert Chandler, Thomas Bonner, Evelyn Handler, Gordon Haaland, Dale Nitzschke, Joan Lietzel and Ann Weaver Hart, who round out the list of presidents.
Since I went to UNH as a freshman in 1966, I knew 10 of the presidents prior to Dr. Dean's arrival, a somewhat shocking fact.
Arthur Adams who served from 1948 to 1950, left UNH to help run education in the military but returned as an advisor to John McConnell, who was president while I was there and who became a good friend for the rest of his life.
Tom Bonner, who succeeded McConnell, was the subject of great criticism in an investigative report by the Union Leader prior to his arrival in 1971 and, unfortunately, sort of lived up to the criticism and left under interesting circumstances after only three years.
Eugene Mills, who had served as academic vice president, succeeded Bonner and was a fine president for five years, before departing to be president of Whittier College in California. Evelyn Handler served for three years as the university's first woman president and left to become president of Brandeis. Gordon Haaland, who I had as an instructor in psychology, served as president from 1983 to 1990 and then became president of Gettysburg College. Dale Nitzschke served from 1990 to 1994. Joan Lietzel, another distinguished president, served from 1996 to 2002 and still is a dedicated supporter of the university. Ann Weaver Hart served from 2002 to 2006.
Mark W. Huddleston, who recently retired after 11 years of service, was the longest-serving president of the university. His distinguished service resulted in much construction, the affiliation with and acquisition of the UNH School of Law and the invigorated UNH at Manchester.
At a dinner the evening of the inauguration, there was more good news. The campaign's goal of $250 million was surpassed, raising over $300 million! A large portion of this went for scholarships, resulting in the university's being able to offer all Pell grant-eligible instate students free tuition, and setting the stage for a successful tenure for Dr. Dean. This may have been Mark Huddleston's greatest accomplishment.
Brad Cook, a shareholder in the Manchester law firm of Sheehan Phinney Bass & Green, heads its government relations and estate planning groups. He can be reached at bcook@sheehan.com.