UNH research: Migration fuels New Hampshire's population growth
New residents are younger, better educated and more diverse, study finds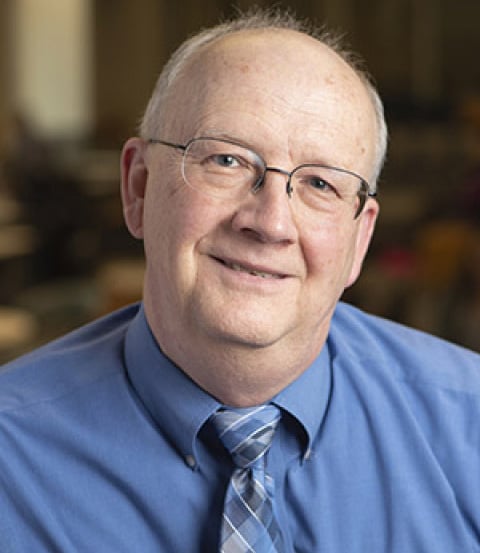 Migration remains the biggest driver of population growth in New Hampshire, according to a newly released study by UNH's Carsey School of Public Policy – and for the last couple of years that has been a good thing.
Carsey researchers found that population growth in the Granite State has started to increase after a decline during the recession and its aftermath, with the population increasing by more than 7,000 a year between 2016 and 2018 – most of it due to people moving into New Hampshire from elsewhere in the U.S., although immigrants from other nations also contributed to the gain.
Another aspect of the growth of in-migration is the increasing racial diversity of the state's population, particularly among children, Johnson found.
As for "natural increase" in population – when the number of births exceed the number of deaths among people already here – it has shrunk so much that its contribution to population gain is minimal, said Kenneth Johnson, a professor of sociology and senior demographer at UNH.
Another benefit of in-migration is that it brings in younger people – which is important in a state that still has among the oldest average populations in the country.
"Migration is important to New Hampshire's future because it brings in younger people of working age at a time when the state's workforce is aging," Johnson said.
In addition, he said, in-migrants "have been better educated than those leaving and that has resulted in an increase to the state's store of intellectual capital."
According to Johnson, New Hampshire actually has among the most mobile populations in the country. Only 42% of residents were born in New Hampshire, far less than the percentages for New England as a whole (58%) and the United States (59%).
But the population changes are "geographically uneven" across New Hampshire, wrote Johnson in his analysis.
According to him the fast fast-growing areas are concentrated in the southern and central parts of the state, while "slower growth or population loss characterizes the northern part of the state and the area along the Connecticut River."
Essentially, he said, population gains are the result of "peripheral sprawl" of the greater Boston area, with population growth rates high among a broad band of communities around the outer edge of the Boston metropolitan area, which includes much of southeastern New Hampshire. Also showing population increases are recreational areas in central New Hampshire, he said.
Johnson referred to the "selective deconcentration" of the state's population, which he said is something that is being seen nationally. The trend shows population growth in recreational areas and "along the urban edge" with population stagnation or loss in more remote areas.
Johnson said, "The future economic and social well-being of New Hampshire communities depends on their ability to anticipate change and respond appropriately. This analysis of how the state's population is growing and changing can help to inform policy and contribute to the efforts of policymakers, nonprofits and businesses to consider the future needs of the state's people, institutions and organizations."