UNH law school said 'no thanks' to US News rankings, but it was ranked anyway
School's dean cites 'flawed' rankings and their 'outsized negative influence' on legal education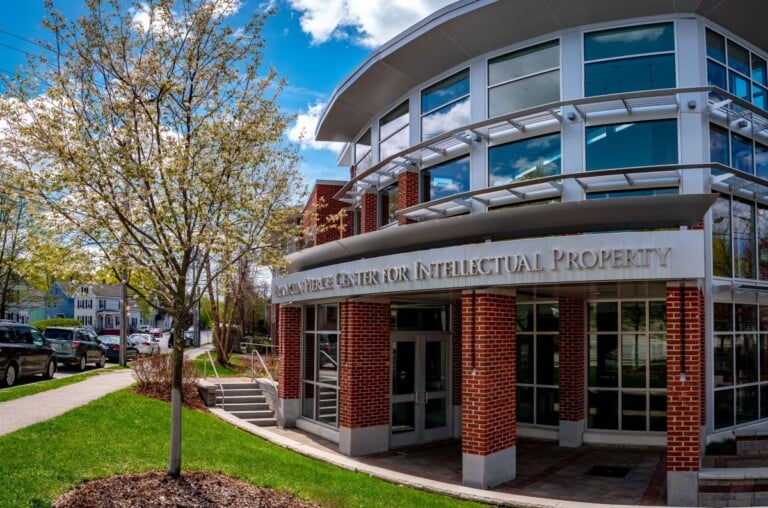 UNH Franklin Pierce School of Law in Concord was one of scores of institutions around the country that didn't cooperate with the annual US News ranking of graduate schools, but the magazine ranked it anyway.
At least 62 law schools around the country, more than a third of the total, did not submit data for the magazine's annual rating system as part of a revolt against the long-running program including such prestigious schools as Yale, Harvard, Stanford and Columbia, according to the Chronicle for Higher Education. Many cited "perverse incentives" that the rankings created.
In a video message released in mid-December, the law school's dean, Megan Carpenter, announced that the school would end its participation as well, saying the ranking system is "flawed," imposes an "outsized negative influence" on law education and is "inconsistent" with UNH values.
She reiterated that decision in an email to the Monitor.
"Since that decision, we have observed a series of missteps including reliance on erroneous data and questionable statements by US News that makes dubious claims about its journalistic mission while running a for-profit organization that relies heavily on its rankings platform for its revenue. Observing these events over the past six months has further cemented and validated our decision to suspend our participation with this process," Carpenter wrote.
She said the rankings can be misleading.
"US News rankings are not principled, and do not present accurate information to prospective students trying to make decisions about where to go to law school. US News rankings should not be seriously regarded nor relied upon as a definitive resource by anyone making decisions and judgments regarding law schools. Instead, one should rely upon publicly available data already shared by every law school to make independent decisions based on individualized circumstances."
In her December video, Carpenter pointed out information collected by US News is not subject to any authentication. Last year's boycott followed news that some schools had faked the data used in some of the magazine's many rankings of schools.
In this year's list, US News says it ranked law schools that didn't cooperate using publicly available and past survey data. It did the same with medical schools, a half-dozen of which did not submit material.
Despite the changes, the US News law school rankings weren't very different than last year. "The membership of the top 14 law schools, considered in the field to be the most prestigious, was similar to previous years, though some institutions swapped places," wrote the Chronicle for Higher Education.
As for UNH law, it was ranked No. 105, the same as last year.
This article is being shared by partners in the Granite State News Collaborative. For more information visit collaborativenh.org.