Understanding the leasing process
An overview of the steps required and time involved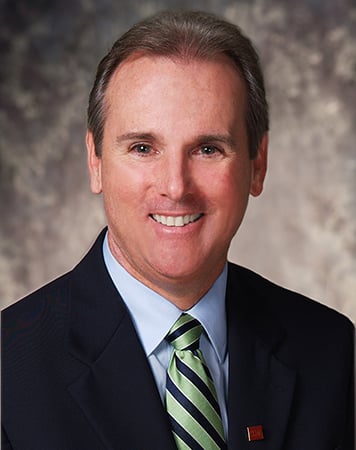 In my work as an office tenant representative, one of the first things I do is review the leasing process with the client. Businesses are in the market perhaps every three or five years, so it's important to review the process to give an overview of the steps that are involved and to set expectations about how long it might take.
As an aside, business should expect to enter into a representation agreement with the leasing professional before the process begins.
Needs analysis
Leasing professionals think of space in terms of square footage, and it's tempting to start conversations with prospects by asking how may square feet they will need. But it takes a few conversations before you can arrive at a number.
In fact, I usually try to visit with the client at their place of business, for two main reasons. First, I want to get my eyes on the space and understand how they are using it and the types of challenges they are facing that make them think they need new space.
But just as important, I ask as many questions as I can about their business. The space that a business occupies should be integrated as much as possible with the company's business plan, in terms of image, brand, customer/client experience, employee experience, and many other factors.
In some cases, it's best to get into space planning right up front, before we even survey the market. The business might be thinking of changing the way it works, moving away from hard-walled offices to more open, collaborative workspaces, for example, and this impacts not only the square footage required but also the basic layout of potential spaces.
Tenant reps can help with referring other professionals at this stage to help with this part of the process. Possible vendors could be office furniture shops, architects or interior designers. In general, I find that the entire process goes more smoothly when space planners are involved at the outset.
Market survey
Once we have a sense of what the business will need, we can start canvassing the market as to what is available. The value-add that a tenant rep can bring to this stage of the process is knowing about not just the publicly listed spaces, but others that may be coming up or are simply not posted online. Additional value can be provided with respect to market rates, concessions and which landlords could be the best fit for this particular tenant.
I usually reach out to listing brokers to let them know what I am looking for as part of this phase. There may not be enough information available from online listings or flyers regarding specific criteria my clients have, so I convey that info to the brokers to see if there is a fit for this particular tenant.
The market survey is generally a broad sweep of all potential spaces, so that the tenant rep and client can review it and begin to narrow down the spaces of highest interest. I try to expand the search criteria somewhat when conducting the survey. For example, if we are looking for 8,000-10,000 square feet, I might expand the search to go down to 5,000 square feet and up to 15,000 square feet, just so the client is fully aware of what's on the market. I might also include some locations that our outside of the client's specific areas of interest.
The end goal of the survey is to identify a limited number of spaces that will be visited, but it provides an opportunity for the parties to further refine the criteria.
Property tour
This is the phase of the process that most people can identify with, because it is very similar to house-hunting. My general advice to clients is to limit the number of spaces we visit on any given day to five, as details begin to blur after that.
I find that I learn a lot more about my clients' criteria as we go through the tour, as things can look much different on paper than they do in actual spaces. But that is part of the exercise, and may even lead to more possibilities with other spaces that were not part of the market survey.
So, yes, it is not uncommon to tour more than one day.
Soliciting proposals
After the tour, I ask clients to grade the spaces they saw, on many criteria, so that we can come up with perhaps the top three. There is no magic number here; sometimes there is really only one candidate, while I have worked with clients who have as many as five.
This is the part of the process where we start to get serious with landlords about deal terms, and there are a few ways to go about it.
In general, this is not the time to go straight to a lease, but I have had occasions where the client is focused on one property, the timing requires that we move quickly, and I have worked with the landlord and its broker in the past and they are willing to just go ahead and generate a lease draft.
But in most cases, we start with either a letter of intent (LOI) or a request for proposal (RFP). I generally use an LOI when there is a somewhat less-sophisticated landlord who is not accustomed to responding to RFPs. The LOI is a proposal from a tenant to a landlord setting out the terms under which the tenant would lease the space.
The RFP is a document that lists the criteria the tenant is looking for, and it asks the landlord to make a proposal accordingly.
Once all of the lease terms are gathered, it's possible to develop a document comparing them term-by-term in order to arrive at a fairly good apples to apples review. This step also usually requires a tenant rep to do some calculations so that each space can be looked at based on effective annual net rent, regardless of the rent structure.
Lease negotiations
The goal of this phase is to get to a lease that all parties can sign, but there are generally two components of negotiations to go through before getting to that point.
The first is usually handled between the brokers, and focuses on the business terms of the deal, and includes things like rent, term, tenant improvement allowance, security deposit and renewal options.
The second involves the lawyers negotiating on legal terms, including how to determine repairs and maintenance versus capital expenses, termination rights, terms of default, and assignment and subleasing.
These, of course, are not comprehensive lists of the items that are up for discussion, but after all of the back and forth negotiations, the parties will be ready to sign a lease.
As another aside, I leave lease-drafting to the lawyers and do not have or use a "standard form." The lease is a significant legal document, and I always advise clients to have a lawyer review a lease and give them counsel on the significance of all lease terms.
Fit-up
This is the part of the process that is generally best understood by people who have had a house built for them. It can be rewarding to see space come together as planned, but it can also be frustrating if there are delays or other hiccups that were not envisioned. It requires a level of trust between the tenant and the landlord, and I encourage clients to take an active role in monitoring the progress of the work being done.
Very few spaces are "turnkey" when a lease is signed, and the fit-up requirements need to be spelled out in as much detail as possible in the lease, with appropriate safeguards for the tenant if there are delays in the work getting done. This requires the help of both the tenant rep and the tenant's lawyer.
Occupancy
This is the end of the road, but also an event that needs advance planning.
When is the best time to make a move? Will the business need new furniture? What is the best way to move things? Who will take care of letting clients know about the address change and getting new stationery? Who will handle wiring needs in the new space? Where will employees sit and park?
Hopefully most of the questions that surround a move will have been thought through and addressed throughout the process, and the last thing to plan is the open house!
Dan Scanlon, a senior associate with Colliers International in Manchester, focuses on business tenant representation and investment sales. He can be reached at 603-623-0100, ext. 205, or dan.scanlon@colliers.com.