Two significant losses for NH
The lives of Eileen Foley and Martin Gross set an example for the rest of us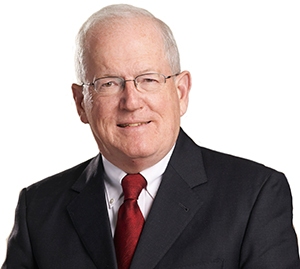 New Hampshire recently lost two significant contributors to its political and civic life with the deaths of former Portsmouth Mayor Eileen Foley, who died at 97, and former Concord Mayor Martin Gross, who was 20 years younger.
Foley, a lifelong resident of Portsmouth, served as mayor on a number of occasions, first from 1968-1971, then from 1984-1985 and again 1988-1997. In Portsmouth, the council candidate receiving the most votes serves as the mayor, and these elections were attributed to the popularity of Foley.
Perhaps one of the most iconic memories of Foley was the fact that when she was 5, she cut the ribbon opening the Memorial Bridge between New Hampshire and Maine in 1923 and again attended the 2013 reopening, again cutting the ribbon, almost 90 years later.
Foley was an advocate for the entire Seacoast internationally on goodwill trips, and established sister city relationships.
A Democrat, she served in the NH Senate for seven terms and was minority leader for one term. During most of her time in the Senate, Democrats were in the significant minority. Foley served with such notable fellow senators as Clesson "Junie" Blaisdell of Keene and Harry Spanos of Newport, and other notable Democrats who contributed greatly to the State.
She was amazed and gratified as Democrats left the minority position and became a viable and competitive force in Concord.
As a young student leader at the University of New Hampshire in 1969, I recall going to Concord to meet with GOP Governor Walter Peterson, who invited Senator Foley to the meeting, since she was a good friend of the family of one of the other student leaders accompanying me, notwithstanding the fact that Peterson and Foley were from different parties.
The camaraderie and good feeling between them was a testament to the way government should work, as opposed to the way it often works today.
Eileen Foley was a tribute and credit to her community. She served as the role model for generations of those following her, many of whom still are in office.
Martin Gross, former mayor of Concord and leading member of the state's legal profession as well as civic leader, died while on a trip to Antarctica, suffering a stroke. He was a vigorous and engaged 77-year old.
While it is common to say people are "brilliant" attorneys or other professionals, Gross clearly was and had high standards for written and oral presentations. He also was a great instructor in such things.
Throughout his life, Gross was a lawyer at Sulloway & Hollis, one of New Hampshire's oldest law firms. In addition, he advised governors of both parties, chaired the state's Legislative Ethics Committee and twice was elected to state constitutional conventions.
As member and chairman of the Board of Bar Examiners, he presided over the admission of thousands of lawyers and the administration of the bar exam to many, including me, who remember him as the first person encountered on the morning of that dreaded exam (in my case, the last Wednesday of July, 1973) when Marty welcomed us to the Supreme Court Library.
He was elected mayor of Concord three times and continued to take an active interest in its civic affairs, notwithstanding the fact that he moved to New London after his marriage to his second wife, Deidre Sheer-Gross.
Gross, an active and thoughtful Democrat, first was married to Caroline Gross, the Republican leader in the NH House who tragically died of cancer at an early age and whose portrait hangs in the House chamber as a tribute to her leadership. In her memory, he funded a program at Harvard for the education of New Hampshire officeholders.
He also advised Governor Peterson as well as Democratic governors who turned to him for his practical and balanced advice.
Gross was instrumental in the founding of NH Public Radio and in the development of the NH Charitable Foundation.
Long mentioned for a federal judgeship, it was often the subject of conjecture that he did not get such an assignment due to his long service as counsel to Public Service of NH, often in major controversies.
A kind mentor to younger lawyers, Gross gave thoughtful, accurate and practical advice on every aspect of the law. As a friend, he often would call to offer insights or complain about positions taken by organizations in which others served, and I often had to defend the indefensible to him.
In Eileen Foley and Martin Gross, New Hampshire has lost significant leaders whose example and training makes their lives' work live on, if those they taught are up to the assignment.
Brad Cook, a shareholder in the Manchester law firm of Sheehan Phinney Bass + Green, heads its government relations and estate planning groups.