Two lifelong contributions
Remembering two men whose lives touched so many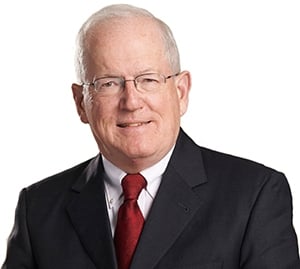 Every community has significant players, some of whom live in those communities all their lives, and some of whom come having achieved elsewhere, and then contribute. As readers of this column are aware, New London, NH, is a special place to me and my family, and that fine community lost two significant players in recent days.
Robert C. Lull, an 85-year-old almost-native who was born in Massachusetts but whose family came to the Elkins section of New London soon after he was born in 1929, lived in New London his whole life until he died June 30.
Elkins is down the hill from the New London center, which is one of the town centers with the highest elevations in New Hampshire. It is about 700 feet above Elkins and the beautiful Pleasant Lake, and Bob Lull had to walk to school up and down that hill every day. He graduated from New London High School in 1948.
After that, he got a job with the local heating oil business run by Bill Kidder, the patriarch of a prominent family still involved in town and state affairs today. Driving an oil truck for Mr. Kidder, Lull later was urged to go into business for himself and started a service station, Heath and Lull Inc., which he operated until about 20 years ago, getting to know most of the town's citizens as he fixed their cars, washed their windshields and exchanged stories with them.
Bob Lull was a typical "doer," involved in the fire department, the zoning board of appeals, being a member and former president the New London Boys Club (a unique institution), director and member of the Outing Club, Noble Grand of the Heidelberg Lodge #92 International Order of Odd Fellows, member of the Bandstand Committee, member of the Lions Club, president of the Rotary Club, Little League coach and executive board member of the First Baptist Church.
In 2008, the New London Service Organization presented Bob Lull and his wife Dotty the "Third-of-a-Century Award," given to a couple for a lifetime of community service.
Bob Lull was known for riding around in his antique cars, which he was still exhibiting at the "Ice House," the unique museum containing the collection of William F. Kidder, (late state representative, chair of the Appropriations Committee and town clerk). He is survived by his wife of 65 years, three children, seven grandchildren and a great-granddaughter.
In recent years, Bob Lull could be encountered every morning at the Hogan Center, Colby-Sawyer College's athletic facility, exercising his body and his jaw, exchanging pleasantries with all he encountered. He is truly a lifelong contributor.
A more recent (albeit 30-year) addition to the New London community, Richard Hoyt Chapin, died on July 16.
A native of New York City, Hoyt Chapin grew up in New Rochelle, spent his summers in Northfield, Mass., and attended the Hill School in Pennsylvania and Wesleyan University.
After graduation from college, he entered the home furnishing business, first with Bloomingdale's and Dansk International. However, he soon purchased Pottery Barn Inc. with a partner and was president of that chain of stores, which they grew from a small one to a significant one.
In New London, to which he relocated, Chapin contributed greatly in business, being one of the developers of the Brown's Hill and George's Mills boat club facilities in Sunapee, serving on the board of Mesa International Inc. and identifying community needs and seeking to fix them.
He mentored countless people he encountered from all walks of life, taking an interest in them and encouraging them to be all that they could be. He spearheaded an effort to turn New London Hospital around, resulting in the vibrant institution it is today.
An active participant in the Council on Aging, he met and helped countless people.
His children, Sarah, an interior decorator in New York and New Hampshire, Deborah, a businesswoman in Massachusetts, and Walter who with his wife Chris founded and run Company C in Concord, carry on his talented pursuit of quality style.
Chapin was a generous and kind friend to many, and all who knew him felt his encouragement and enthusiasm.
Certainly, New London is not alone in having this combination of talent and dedication.
All such communities are lucky. Perhaps you know of one (or many) individuals in your town or city who have contributed to its wellbeing, and you can thank them for the effect their contributions have made on individuals and their community.
Brad Cook, a shareholder in the Manchester law firm of Sheehan Phinney Bass + Green, heads its government relations and estate planning groups.