Top 10 social media issues for businesses
How to avoid a social media meltdown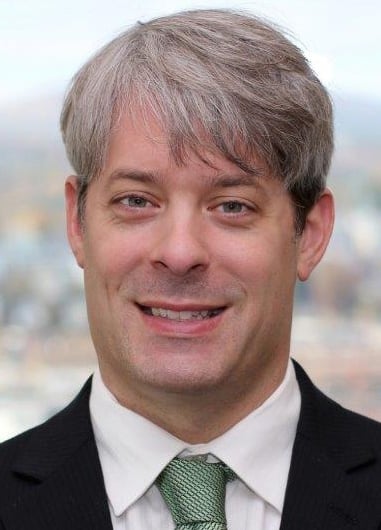 Social media can be a powerful tool for building a company's brand and fostering customer loyalty, enabling a business to generate meaningful connections with its followers and allows those followers to speak directly with the business.
The power to do so, however, comes with any number of risks that a business needs to address in order to not otherwise stumble into a social media meltdown. The following are 10 issues for businesses to keep in mind with respect to social media used by both a company and its employees.
1. Lay claim to your online profile: There is value in having a social media presence and building an online reputation. Register your name (and its variations) on social media sites, either to reserve your ability to use those profile names in the future or to keep others from doing so.
2. Urge employees to separate their personal and professional digital lives: Remind your employees that personal social media use (even outside of the workplace) can implicate business concerns. A seemingly innocuous personal post such as: "working all weekend because of problems with the XYZ product" raises obvious potential concerns among customers and investors.
3. Liability risks in pre-employment screening: Many organizations use social networking sites to investigate job applicants' backgrounds. Hiring decisions, however, must be based on lawful information (e.g., illegal drug use or discriminatory tendencies) and not unlawful information (e.g., protected class status or political views). Avoid "friending" applicants to gain access to their non-public profiles.
4. You can't recall posts: Your employees know and handle your business' most valuable information on a daily basis and thus you need to be diligent on what information is shared throughout your business and how you secure it from those who do not have a need to know it. Confidential information may be disclosed by an employee, unintentionally or even purposely via an anonymous online comment. Information, once disclosed, even if inadvertently, can result in the loss of intellectual property rights in your trade secrets and other proprietary rights.
5. Intellectual property compliance: While social media may seem like an informal platform, intellectual property laws still apply. As easy as it is to grab a photo or music already online and use it in a post, all of that content is likely someone else's copyright-protected work. The best practice is to create your own content, but for those times when an existing photo just seems so perfect for your use consider seeking permission before using it.
6. Recognize potential for legal risks: Social media usage leaves a digital trail, which can be discoverable in litigation just as much as hard copy records and files. Review your document retention policy (if you have one) and update it to ensure that digital and social media communications are included.
7. Create a social media policy: It's 2017. By now you should know that technology is forever changing and thus you cannot expect that old world employee handbooks and policies will apply to social media settings. Creating a social media policy is an effective way to help protect a company's brand and credibility online while managing employee actions and expectations. Use the policy to set employee expectations for online behavior and manage how that behavior will affect your business and brand.
8. Don't ignore the comments: While getting content out on social media is a high priority, equal attention must be given to the comments that the content generates. Social media is not a one-way street (it is "social" media after all). Just as your followers are listening to you, you need to listen to them. If you have a Facebook page, for example, your friends assume that you are actively monitoring it. If it becomes evident that you are not, then the value of the page is diminished.
9. Hashtag etiquette: Hashtags are a great marketing resource and engagement tool. The wrong hashtag, however, can quickly bring unwarranted attention or take a marketing campaign in the wrong direction. Proof your hashtags to avoid double or hidden meanings. You want positive interaction with your customers, not a series of snarky postings by others hijacking your hashtag.
10. Not all social media is the same: Social media platforms each have their own conventions and language. Before you launch on a platform, take the time to understand how people communicate on it. Blasting the exact same post across multiple social media accounts can come across as fake or automated.
Andrew Share, managing partner of Nixon Peabody's Manchester office, concentrates his practice on counseling companies in a wide range of corporate, commercial and business law matters.