Tips to consider before moving to an Office 365 Exchange Online
While Microsoft makes it easy to purchase and login, don't assume the migration will be equally as easy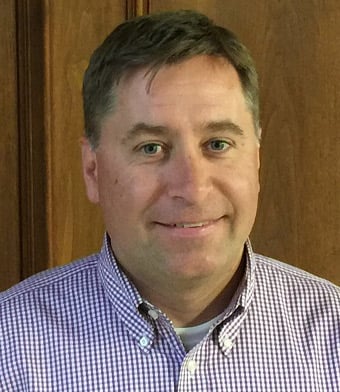 Microsoft Office is well on its way to realizing its "Mobile-First, Cloud-First" vision for its Office 365 offering, designed to make businesses more productive and collaborative than ever before by providing them access from anywhere at any time and on any device.
There are now more than 60 million active commercial users of Office 365 including companies like Facebook and GE. And you don't have to be a big company to use it. Office 365 comes in a variety of packages that can work for small- and medium-sized businesses and nonprofits alike.
The simplest way most businesses start their Office 365 journey is by opting to migrate to Microsoft Exchange Online first. Exchange Online is a standalone email service or can be part of a plan that also includes Office, SharePoint and Skype for business. It is a subset of the Microsoft's cloud offering and it is quickly gaining market share due to its performance, pricing and collaborative nature
Email is a critical application for businesses, and a migration to Office 365 can be a complex undertaking with the potential for things to go wrong. Surprisingly, many businesses are stunned to learn that a cloud migration is one of the more complex IT tasks there is. The following tips can help you and your business plan and execute a successful Office 365 Exchange Online migration by avoiding the things that can go wrong.
Understand the complexity of an Exchange Online migration and develop a plan
This is not a forklift exercise. While Microsoft makes it easy to purchase and login to an Office 365 account, don't assume the migration will be equally as easy. As the saying goes, 'If you fail to plan, you plan to fail.' Spend the time to do a thorough assessment and develop a detailed plan prior to a migration is key. Post cutover, provide "Day 1 Support" to assure all users are able to work and address any open issues that could arise.
Have a clear understanding of how core business application(s) integrate with email.
Email is a critical application. Email is oftentimes a key element of a business process or workflow. This may mean that your email system has been integrated with other application(s) and that system processes may exist behind the scenes, unbeknownst to
Have a deep understanding of how your organization fully uses its email application
Microsoft Exchange and Microsoft Outlook are very powerful applications with many features. Every organization uses them differently, which dictates how the migration is executed. Not planning for this can result in lost functionality, or worse, loss of data.
For example, PST archives: you'll have to decide what to do with everyone's Outlook ".pst" files (archived emails typically). Do you really need them? Do you know if you have compliance standards that require you to keep email for a certain period of time?
Be prepared for the added traffic on your network
Every email, even those between two people sitting next to one another, will take a round trip to the Office 365 cloud and back. Be sure to address this and have sufficient bandwidth and, ideally, redundant bandwidth.
Offer training and support to end-users prior to migration
Especially if you are upgrading to Outlook 2016 from Outlook 2007, as part of the migration you will need training and better yet ongoing helpdesk support. Don't assume that users will be proficient with their new Outlook on day one. If end-users become frustrated with the new way of working, they will find unwanted workarounds and lose productivity.
Don't go IT alone
Get help from an experienced, reliable IT partner. This type of migration is complex and things can go wrong without an experienced partner who is aware of the pitfalls and can deliver a successful outcome.
If your business is ready to make the move to Microsoft Office 365, it's important to understand and consider the tips outline above. Ensuring the migration is accomplished appropriately and smoothly will make for happy employees with little to no impact on business operations.
Joe McIntyre is a business development manager for Systems Engineering. He can be reached at 603-226-0300 or through syseng.com.