Three lawyers' stories – without a punch line
Arthur Mudge, John Tobin and Bob Dastin have made a lifetime of contributions to N.H. and beyond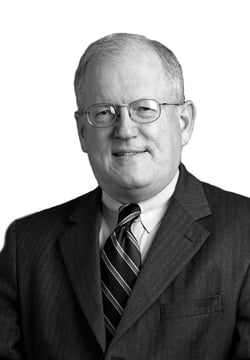 Having practiced law for over 40 years, I unabashedly like lawyers and am reminded frequently of their contributions and the interesting paths many have followed.
Reading recent issues of the New Hampshire Bar News reinforced this impression and provided three examples of fascinating and significant legal careers.
First, in May, Arthur Mudge of Hanover died at the age of 84.
Mudge, an Andover, Mass., native, attended Choate, Princeton and Harvard Law School. He began practicing law with the Sulloway Office in Concord after clerking for Judge Peter Woodbury, legendary New Hampshire jurist. After 10 years of practice, however, Mudge joined the U.S. Agency for International Development in 1966 and directed economic development assistance programs in Panama, Peru, Bolivia, Guyana, Nicaragua and Sudan.
In 1979, he was invited to serve as a fellow at the Harvard Center for International Affairs, and in 1984 he resumed his law practice in Hanover, where he lived until his death.
Back in New Hampshire, Mudge was an active participant in his local community and statewide. His thoughtful, generous and insightful contributions impressed everyone and his cheerful manner was a tonic.
Mudge served on the boards of various organizations, including New Hampshire Audubon and Josiah Bartlett Center. His wise counsel and calming influence were important.
Mudge was an example of an attorney who demonstrated the highest principles of the profession and also helped his country, his state and, literally, the world.
Next, John Tobin retired recently after 18 years as New Hampshire Legal Assistance's executive director and nearly 40 years of work for New Hampshire Legal Assistance.
After graduating from Cornell Law School (where Tobin claims I mentored him in divorce law in the Legal Aid Clinic, as I was a year ahead of him at that school), Tobin could have gone anywhere and, indeed, the majority of Cornell Law School graduates go to New York City to pursue "big time" law practice.
Instead, Tobin came to New Hampshire and dedicated an entire career to helping those in need of legal services and unable to afford them.
New Hampshire Legal Assistance, traditionally strapped for funds, performs terrific service every day for those citizens who cannot afford attorneys.
Dedicated service, cheerful demeanor, hard work and great performance under less than ideal circumstances were constant traits of John Tobin's career. He, like Mudge, took "the road less traveled" and traveled it well. John Tobin deserves all of our thanks.
Finally, the July 16 issue of the Bar News noted several of the 50-year members of the Bar. Among these was Robert E. Dastin of Manchester, a lawyer whose "careers" have not only been in law but also in civic contribution and the military.
Bob Dastin, a Manchester native, attended Boston University, where he received bachelor, law and master degrees. His legal education was interrupted by the Berlin crisis, when he was called to active duty with the New Hampshire National Guard.
He joined Sheehan Phinney Bass + Green, where I work, 50 years ago and still practices law, although he claims 2014 will be his last year before retirement.
Dastin's legal accomplishments include his early learning and mastering of the professional corporation statute when it was enacted. Explaining the new legal tool to doctors, dentists and other professionals, Dastin attracted many of them as clients and that formed the basis for much of his professional practice over the years. He also did all sorts of other legal representation.
Outside of the law office, however, Dastin chaired or was a board member of scores of charitable organizations and continues to contribute to his community on those boards.
Staying in the Army National Guard, Dastin rose to the rank of major, serving in the Judge Advocate General Corps. He transferred to the Air Force side of the New Hampshire National Guard and was tapped by Adjutant General Lloyd Price to be the head of the Air Guard, earning the "one star" rank of brigadier general. After retiring from the Guard, Dastin serves and has been chair of the Employers Support of the Guard and Reserves since 1995 and he's active in other veterans efforts such as Easter Seals New Hampshire's Veterans Count program.
The Bar News recounted all of this and several paragraphs listed the civic organizations in which Dastin has been involved. Perhaps one of the most significant was his role in helping found and see brought to reality the New Hampshire Veterans Cemetery, of which he is a director and past president.
In an age where "lawyer jokes" are popular, it is more important to recognize lawyer stories like these and contemplate the contributions lawyers make in New Hampshire and the country, every day.
Brad Cook, a shareholder in the Manchester law firm of Sheehan Phinney Bass + Green, heads its government relations and estate planning groups.