Thoughts on local elections
Manchester, Nashua and Portsmouth share common issues, but have varying takes on them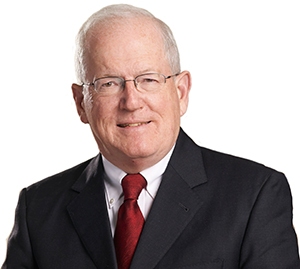 Odd-numbered years bring elections in New Hampshire's cities. The results on Nov. 3 varied greatly and no particular trends appeared.
In Manchester, incumbent Mayor Ted Gatsas, running for a fourth two-year term, narrowly defeated Ward 1 Alderman Joyce Craig by 75 votes, according to the unofficial tally on election night. As of this writing, Craig had not decided whether to seek a recount.
In other races, most of the incumbent aldermen were returned to office and there were a few new faces in uncontested wards, including former school board member Chris Herbert in Ward 4 and Richard Girard, a radio host and former alderman and mayoral assistant, on the school board as one of two at-large members, ousting hard-working Kathy Staub, a dedicated education activist.
One interesting result was the fact that a charter amendment to eliminate the election of the welfare commissioner received a majority at the same time the incumbent commissioner was re-elected.
In Nashua, no incumbent was running for mayor – Republican Donnalee Lozeau having decided to step down after two four-year terms. Former Mayor, attorney James Donchess, a sitting alderman, defeated former Greater Nashua Chamber of Commerce President Chris Williams, a first-time office-seeker who had the backing of much of the business community.
Donchess' victory was substantial. He carried all nine wards, and the margin was a couple of thousand votes.
In Portsmouth, where there is a different system and the top city council candidate among all vote-getters becomes the mayor, Jack Blalock, with almost 3,000 votes, becomes mayor, having previously served as assistant mayor and as the head of the board of adjustment. Blalock is a native of Portsmouth.
The current mayor, Robert Lister, did not run again. James Splaine, a former state representative and state senator, returns as assistant mayor, having received the second-most votes in the election.
The three cities share common issues, but have varying takes on them. All face the opioid crisis, and Manchester seeks to get a drug court, which Nashua already has. All three face the trend of people moving back downtown with the pressures for parking and the opportunity for a vibrant city center. Each seek economic development, with Portsmouth having an abundance, Nashua worried about losing employers and Manchester somewhere in between.
Recent reports that right-wing Republicans are hoping to find a candidate to run in next September's primary against incumbent U.S. Sen. Kelly Ayotte demonstrate the total impracticality of some ideologues.
Republicans have a seat occupied by a distinguished and talented center-right incumbent, which is a contribution by New Hampshire Republicans to the national scene (and GOP majority in the Senate). Yet some seem so addicted to their ideological purity that they would sacrifice the seat to preserve the purity.
Secretary of State Bill Gardner began accepting filing papers from those seeking to run for president in next year's presidential primary. The show in Gardner's office in Concord repeated itself over the last couple of weeks, and it will be interesting to see whether any of the filings are challenged, requiring a session by the New Hampshire Ballot Law Commission to rule on objections.
Once the ballot is set, candidates can focus on the main event, namely the real election, and voters can start seriously evaluating candidates and not just get polled on media stardom and buzz.
There might even be a consideration of issue positions and electability!
Finally, when I accepted the Lifetime Achievement Award graciously given to me and Barbara and Dick Couch of Hypertherm by the Business and Industry Association recently, I included in my remarks the "English Language Lesson" that my late law partner, William S. Green, brought back from China and hangs on my office wall.
Since its text has been requested often since the remarks, I repeat it here, since it is good instruction for all of us, especially those newly in the workforce:
"English Language Lesson:
"The six most important words in the English language: I admit I made a mistake.
"The five most important words in the English language: You did a good job.
"The four most important words in the English language: What is your opinion?
"The three most important words in the English language: If you please.
"The two most important words in the English language: Thank you.
"The one most important word in the English language: We.
"The least most important word in the English language: I."
Brad Cook, a shareholder in the Manchester law firm of Sheehan Phinney Bass + Green, heads its government relations and estate planning groups.