Third insurer plans to enter N.H. marketplace in '15
'N.H. is a market crying out for competition,' says the firm's CEO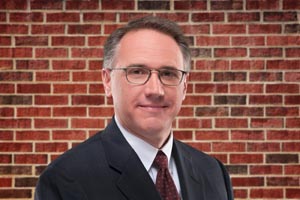 A third health insurer plans to join the Affordable Care Act health exchange in New Hampshire, and will get a $67 million federal loan to do so.
Minuteman Health Inc., a member owned CO-OP which has already received an $88 million loan to offer policies on the exchange in Massachusetts, plans to expand to New Hampshire in 2015.
"New Hampshire is a market crying out for competition," said Minuteman CEO Thomas D. Policelli. "The market there is effectively controlled by a monopoly."
Currently, only Anthem Blue Cross and Blue Shield, a subsidiary of the publicly traded Wellpoint Inc., provides insurance in New Hampshire on the ACA exchange, and does so though a limited network of providers that has come under criticism for leaving out the hospitals of some of the state's largest cities.
Indeed, on Thursday, the New Hampshire Insurance Department, which approved the Anthem network, said it would hold informational public hearings on the matter in response to a request by Frisbie Memorial Hospital, a Rochester hospital excluded from the exchange — though at the same time the department ruled that Frisbie is not an aggrieved party.
Anthem argues that the limited provider network has enabled it to lower premiums on the exchange by about 25 percent.
But Policelli said he could have beaten Anthem's current prices and offer a broader network, claiming that Minuteman's prices are 20 percent below larger commercial competitors in Massachusetts.
"We are a very member-focused, low-cost operation. If you come to our office, you'd be sitting on used furniture. We are not a mahogany insurance company," Policelli said.
The U.S. Department of Health and Human Services will be financing the expansion through a little-known ACA program to encourage the formation of CO-OPs (Consumer Operated and Oriented Plans), which operate like mutual savings banks. So far, HHS has sponsored at least two dozen of these plans, including one in Maine.
The Minuteman CO-OP would be owned by adult members in Massachusetts and New Hampshire. Members are those who are insured and who are over 18, including dependents. These members could vote for and could run for a seat on a board that would control the insurance company in both states. The members also vote on what to do with any excess profit.
Approval of the Minuteman loan was announced by Congresswoman Carol Shea-Porter, D-1st Dist., who wrote a letter of support on Minuteman's behalf.
Policelli said that the money is primarily used by the insurer for the reserves needed for from the approval of the state insurance companies.
Minuteman also has about $1 million in contributions from providers looking for alternatives to traditional insurance companies, said Policelli. Much of that came from the two founders, the nonprofit Tufts Medical Center and Vanguard Health Systems, which owns a number of major hospitals around the country. Neither company has any ownership or say in running Minuteman, said Policelli.
Minuteman received its first $88 million federal loan in late 2012. According to the HHS website, it planned on starting out in eastern Massachusetts and spreading to the western part of the state by June 2014, and was discussing plans to expand into New Hampshire. Thus far, Minuteman has signed up 26 hospitals and 7,500 physicians in Massachusetts. It doesn't know how many members it has yet, because it has yet to receive files from the state-based insurance exchange in Massachusetts.
Minuteman said that it plans to file its plans with the state of New Hampshire shortly after the start of the year, and start signing up providers. None are under contract yet, but Policelli said that "we have received broad support from chambers of commerce, hospitals and physicians," all of whom have expressed the need for more competition.
"We think we can deliver it," he said.
Harvard Pilgrim Health Care, a nonprofit insurance company based in Massachusetts, said that it also plans to submit an application to sell policies on the New Hampshire exchange in 2015. It too has set up a limited network of providers through its new Elevate program, a collaboration involving Harvard Pilgrim, Dartmouth Hitchcock Medical Center and Elliot Health System. While HP said it wouldn't exclude any provider from joining the Elevate network, those that participate will have to sign on to the program's care management and coordination practices.