There's no better time to invest in clean energy
Energy-efficiency and smaller-scale renewable-energy projects are underway in NH like never before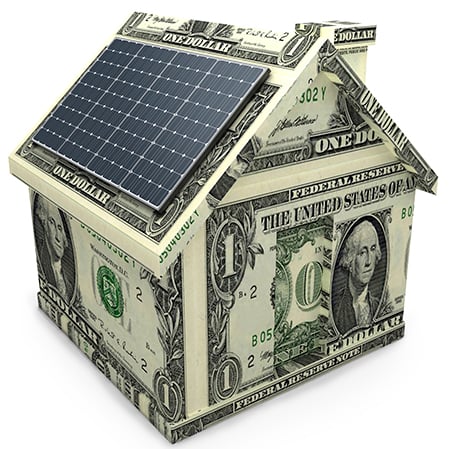 When energy costs drop, we rejoice. Heating fuel, propane, and even electricity unit costs, have dropped, some significantly, in recent years. With gasoline around $2 per gallon – driven by public policy initiatives, global politics, advances in technology, and plentiful near-term supply – it's human nature to spend what we save in energy costs as part of our daily living.
Here's a better idea: invest these newfound energy savings in home or business energy projects that provide long-term savings. The current drop in energy prices won't last forever: what goes down always seems to come back up. If we invest those savings in energy projects now, we can achieve compounded energy savings down the road. The first excuse often cited for not undertaking energy projects is the lack of up-front money for those projects. Presto: here is the down payment for those projects.
There is no better time to invest in clean energy. Your neighbors are installing solar panels and downtown businesses are embracing energy-efficiency, and vice-versa. Schools, libraries, and town buildings have had their energy use benchmarked and plans are underway to make significant improvements, all of which will save taxpayers and ratepayers.
Just about all of these projects still need stable financial incentives to move to action. Tying those incentives to new tools such as leases, power purchase agreements or financing significantly leverages up-front out-of-pocket costs.
Consumers are realizing that these projects are not only good for their wallets, they tap into our Yankee instincts, improve the value of affected and neighboring buildings, and provide many other benefits.
Properly insulated buildings are more comfortable, quieter, and have better indoor air quality. Who wants to move to a drafty, loud, or musty building once you have experienced an efficient one? Buildings that use solar and wood are supporting local businesses and keeping their energy dollars nearby, all while stabilizing and reducing their operational costs.
In short, energy-efficiency and smaller-scale renewable-energy projects are underway in New Hampshire like at no other time in our history.
The state developed an energy strategy in 2015 that provides guidance as to how we can spur our economy while reducing the use of fossil fuels. Scaling up and normalizing energy-efficiency projects means that energy generation needs decline, resulting in fewer and smaller new facilities.
With older-generation nuclear and fossil-fuel power plants retiring, this is the ideal time to develop clean, renewable systems and offset demand through energy efficiency. Over time, as more clean-energy and energy storage projects come on line, goals that may have seemed a stretch become realistic and attainable.
Meeting as much as 50 percent of our energy needs with renewable sources by 2030 and close to all by 2050 is achievable if the market-transformation wheels continue to spin, technology continues to evolve, and public policies provide the certainty that businesses and capital providers need for their private investment.
State and utility rebate programs and policies encourage cost-effective, streamlined, and site-appropriate energy projects and balance costs, savings, and benefits. Net metering, updated building codes, lighting and appliance standards and goal-oriented policies address different ways that we can move to a more sustainable future.
Think back a decade to where cell phones and the internet were, and then look around your neighborhood and think about what it will look like in 15 years.
It comes down to expectations and priorities. For years we New Englanders clamored for cheaper energy and now we are starting to see it. Cheap energy, however, often comes at a cost that is not reflected in a utility bill – costs to public health, the environment and, yes, the economy. Energy efficiency can be significantly more cost-effective and a good long-term offset to the "cheap" energy we are using now. As costs continue to drop for solar and other renewable sources of energy, as policies and programs further encourage the adoption of these technologies and systems, and as we yearn for clean energy solutions and act on those yearnings, we'll soon reach goals we didn't think attainable.
Laura Richardson is executive director of The Jordan Institute, and Doug Patch, a shareholder with Orr & Reno, is chairman of the institute's board of directors.