The state of N.H. higher education
Fewer traditional students is creating a 'buyer's market'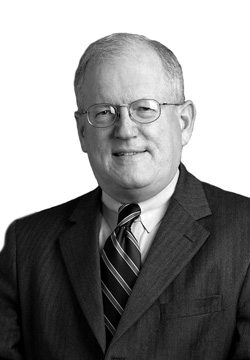 On Oct. 4, the first Peter G. Peterson Fiscal Responsibility Lecture was given at the Warren B. Rudman Center for Justice, Leadership and Public Policy at the University of New Hampshire School of Law in Concord. The speaker, former Congressman Mike Oxley of Ohio, now a Washington lawyer and one of the authors of the famous Sarbanes-Oxley legislation on corporate governance, was enlightening.
The audience of bankers, attorneys, government officials and donors to the Rudman Center enjoyed the first of what promises to be many events that stress the importance of governmental fiscal responsibility as championed by Senator Rudman and Pete Peterson, the former commerce secretary who funded the Concord Coalition.
It was especially ironic that the Rudman Center event took place at the time when the government shutdown was in process, providing a comparison between the values championed by the center and the actual actions in today's Washington.
Oxley explained the derivation of the Sarbanes-Oxley law: the need for integrity in corporate governance after the Enron, WorldCom and other corporate meltdowns and the connection between faith in honest corporate administration and the willingness of the public to invest the billions of dollars currently uninvested in corporate stocks, which would provide a boost to U.S. corporations' growth and activity.
The UNH School of Law, headed by former New Hampshire Supreme Court Chief Justice John Broderick, becomes a full-fledged school of the University of New Hampshire on Jan. 1. This will complete an evolution of the institution from a fledgling school of law stressing intellectual property, founded by Robert Rines in the 1970s.
Law schools, like all schools, face special challenges in this environment. The perceived oversupply of lawyers, job situation and cost have conspired against legal education in the United States. UNH School of Law has done a masterful job raising its quality and ratings in the U.S. News and World Report Survey of Law Schools, apparently an important determinant of law school success. Nonetheless, the number of applicants at UNH and all other law schools has declined as the pool of those seeking to attend law school dwindles.
Higher education in general – and indeed, secondary education as well – seems to be turning into a "buyer's market." The number of U.S. high school students has declined significantly. In New Hampshire, the decline is even more pronounced, reportedly twice the national average. What that means to education in New Hampshire is interesting to contemplate.
On one level, the high schools built for the capacity of a larger number of high school-age students find themselves under-populated, in many cases. Towns that do not have high schools find themselves being wooed by other communities to send their students to the schools that have capacity. This competition may in fact lead to a form of "school choice" never previously contemplated.
It would not be a fanciful concept for towns that do not have high schools to make "vouchers" available to high school students to spend at any high school the student could get to accept him or her, and the resulting competition might cause significant changes in secondary educational offerings.
At the college level, fewer high school students means fewer graduates, which means fewer applications to public and private institutions from traditional-aged applicants. This results in several things. First, colleges are working hard to attract the smaller number of graduates and having to provide significant financial aid, often exceeding the budget for financial aid set by the institutions.
One college applicant of my acquaintance, when admitted to several colleges, approached the college of her choice and indicated she would go if only that school would match the financial aid award offered by another school to which the applicant had been admitted. In about 10 seconds, her school of choice lopped $10,000 a year off of its price!
This only works for colleges with huge endowments or those that have budgeted financial aid correctly.
For others, it is a recipe for disaster.
Colleges face a real challenge, and how this major industry is going to survive and prosper in a state like New Hampshire should be a major concern to policymakers. Were New Hampshire to lose the economic contribution made by higher education in the state, jobs and social capital provided by any of its institutions, it would be poorer for it.
Of course, a strong economy, attracting more people to our state and therefore students to our schools would be a way to address this issue. Former Governor John H. Sununu once said, "If you don't like growth, try no growth sometime." This was a prescient statement when the current state of the economy, especially as it applies to education in New Hampshire, is considered.
Brad Cook, a shareholder in the Manchester law firm of Sheehan Phinney Bass + Green, heads its government relations and estate planning groups. He also serves as secretary of the Business and Industry Association of New Hampshire.