The slates are chosen for November's election
No sooner was the primary over then attack ads funded by out-of-state PACs and 'social welfare organizations' began to disparage the nominees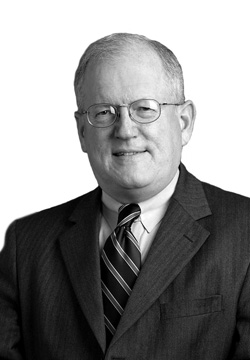 After the dust cleared on Primary Day, Sept. 9, it was tough to detect any theme.
On the Republican side, various observers noted that the conservative challengers to the establishment did not do particularly well and that "money talks." On the other hand, after working so hard, many candidates must have been frustrated by the fact that turnout was so low and thought had more voters been motivated, the results might have been different.
No sooner was the primary over then attack ads funded by out-of-state PACs and "social welfare organizations" began to disparage primary winners, a sad commentary on politics in America and New Hampshire in 2014.
Gov. Maggie Hassan, uncontested on the Democratic side, will face former BAE Systems CEO Walt Havenstein, who scored a decisive victory in the gubernatorial race over Andrew Hemingway, a young conservative who did a credible job as a candidate and may be seen again. Havenstein seems to have learned a lot on the campaign trail, stressing economic and not social issues, running a series of refreshing ads and, if he continues to progress as a candidate, giving Governor Hassan a serious race, albeit an uphill one, given New Hampshire's tradition of allowing first-term governors a second chance.
In the U.S. Senate race, Jeanne Shaheen will face Scott Brown, who scored a relatively easy victory over Jim Rubens and Bob Smith.
Brown, immediately attacked by Shaheen and forces supporting her candidacy, is accused of all manner of evil in the ads. Conversely, Shaheen will be tied to President Obama by those who think that will score points.
Brown was well financed by the GOP, endorsed by sitting senators, including New Hampshire's Kelly Ayotte, and appears to have been the candidate selected by Washington to take on Senator Shaheen.
*****
In congressional races, the 1st District saw the re-nomination of former GOP Congressman Frank Guinta, with better name recognition than his opponent, former UNH business school Dean Dan Innis. Innis scored very well for a first-time candidate and is one of those who probably wonders what would have happened had there been a larger turnout or some more time to get known by the voters.
The November election will be the third consecutive matchup between Guinta and incumbent Carol Shea-Porter, and voters may be tiring of this pair on the ballot. As a swing district, this one could go either way. Should Shea-Porter win, Guinta probably will have had his last try and Innis could try again.
In the 2nd District, incumbent Ann Kuster will face Marilinda Garcia of Salem. Garcia, in a three-way race with Gary Lambert of Nashua and Jim Lawrence of Hudson, received 50 percent of the vote, with Lambert at about 27 percent and Lawrence at 19 percent.
Notably, Garcia is not only the most conservative of the three candidates but also was supported by national Republican forces who identified her as a bright young female candidate with promise. She, frankly, outscored the others in the televised debate between the candidates and impressed many who may or may not share her philosophical views as a competent, attractive candidate.
In contested state Senate races, incumbent Jeanie Forrester defeated Timothy Condon in District 2 in the Republican primary, Jerry Little defeated J.P. Marzullo in District 8 in the Republican primary and will face Linda Tanner in their attempt to succeed retiring Senator Bob O'Dell.
In District 11, Gary Daniels defeated Maureen Mooney, Dan Hynes and Daniel Dwyer to gain the Republican nomination to oppose Roger Tilton. Republican Kevin Avard received the nomination to run against incumbent Peggy Gilmour in District 12.
In the District 15 Democratic primary, Dan Feltes defeated Kass Ardinger and will run against Lydia Harman to succeed Sylvia Larsen, former Senate president, who retired. In District 17, Sen. John Reagan defeated Howard Pearl, who had withdrawn from the race, and will face Democrat Nancy Fraher. In District 18, Republican George Lambert defeated Robyn Dunphy and will face incumbent Donna Soucy. In District 19, Republican Regina Birdsell will face Kristi St. Laurent, having defeated Jim Foley and Frank Sapareto in the primary. In District 21, Phil Nazzaro will face incumbent Martha Fuller Clark.
Finally, in District 24, incumbent Nancy Stiles defeated businessman Steve Kenda for the Republican nomination and will face Chris Muns in the general election.
As voters anticipate the November election, they should study the issues, tune out the negativity, and plan to vote in greater numbers than they did in September.
Brad Cook, a shareholder in the Manchester law firm of Sheehan Phinney Bass + Green, heads its government relations and estate planning groups.