The Scanlon Report: Is your investment real estate properly insured?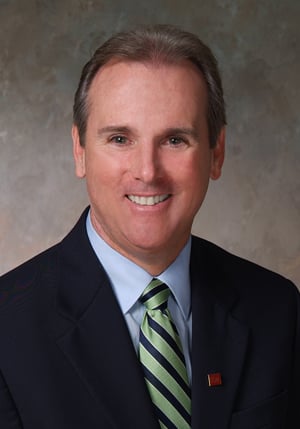 A client recently sought some advice on the types of insurance that should be in place for a cash-flow investment property, and it occurred to me that it could be a good time to review the basics.
Keep in mind that every property is different, and insurance companies have different standards and packages, but we can look at some general ideas.
The basic type of coverage is building coverage, or property coverage. It includes all types of risks, including fire, windstorm and collapse, but does not include losses from floods or earthquakes. These require more underwriting and additional premium.
In broad terms, the building characteristics and use of the building will dictate the rates for the coverage, so insurers will conduct an inspection to review the neighborhood, type of construction, building condition, physical hazards, roofing, mechanical components, lighting, protective devices, etc. Your insurance agent will likely do an initial review of the property to determine if it fits within the insurer's acceptable risk profile before it's submitted for consideration.
Insurers also conduct inspections to determine the replacement cost for the building. Ensuring that you can replace or repair your investment is critical to you as an owner and equally important to your agent and insurer. As a general rule, insurance companies require their insureds to have coverage of at least 80 percent of the replacement cost of the property. If coverage is less than that, the insured will be required to contribute to the cost of reconstruction.
In addition to having proper building coverage, it is equally important to have general liability coverage. This protects the property owner from losses incurred by visitors and others who slip and fall or are otherwise injured on the property. It also can provide coverage against claims by tenants for losses caused by the negligence of the landlord.
While it is not uncommon for the amount of coverage to be related to the market value of the property (to protect the owner's total investment), owners need to conduct a cost/benefit analysis with their insurance advisors to arrive at an appropriate amount of liability coverage.
Tenant coverage
According to some independent insurance agents, the typical levels of coverage these days are $1M/$2M/$2M — which means $1 million per occurrence and $2 million in the aggregate per year — or $2M/$4M/$4M — $2 million per occurrence and $4 million in the aggregate. Higher liability limits also may be available to a landlord by purchasing an umbrella policy.
Agents will inspect properties for any issues that might give rise to liability, like uneven parking lot surfaces, slip/trip or fall hazards in walkways, poor or missing lighting and other hazards that may lead to liability losses to the general public or tenants.
As an aside to this liability issue, landlords should always require their tenants to carry general liability insurance in similar amounts as the landlord. Additionally, a tenant's policy should name the landlord as an "additional insured," which will ensure the landlord is protected and defended by the tenant's general liability coverage for losses arising out of the tenant's operations.
Landlords also should be sure to collect certificates from their tenants each year confirming that such coverage is in place.
The third primary type of coverage is business income coverage. This insures that landlords will continue to receive rent when damage occurs to tenant spaces, relieving tenants of their obligation to pay rent to the landlord.
Insurance agents will ask to look at rent rolls in order to understand the rent picture for a particular property, and covered losses are limited to actual sustained loss. You can only collect for occupied units, and payments are often limited to 12 months.
Several insurance companies offer what is called a BOP, or business owners package, that includes all three types of coverage. Rates can be more aggressive with these packages rather than obtaining them separately. In general, BOP polices can provide landlords with a broader range of coverage at a better price.
Again, these are the very basic types of coverage. Other coverage may be appropriate in particular cases, and landlords should always consult with both their legal and insurance advisers.
Dan Scanlon is a retail investment adviser with Grubb & Ellis|Coldstream Real Estate Advisors Inc., Bedford. He can be reached at 603-206-9605, or dscanlon@coldstreamre.com. The author wishes to acknowledge the assistance of Keith Beausoleil of Kane Insurance Agency in Manchester in preparing this column.