The Russound 'family' makes homes musical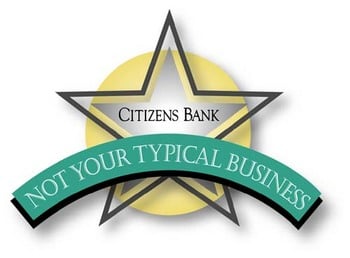 The people at Russound are in the business of making homeowners happy with the sounds of music.
Located in Newmarket, Russound is a state-of-the-art designer, manufacturer and supplier of distributed audio systems. "Distributed" means music from multiple sources (CDs, cassettes, AM/FM/XM radio, or video feeds) controlled through installed keypads or remote controls and spread throughout the house, where discreetly mounted speakers can be placed in living or dining rooms, kitchens, bathrooms, bedrooms, garages, pool decks – just about anywhere they're desired.
"We are different from home theater," says Larry Daywitt, Russound's director of marketing as he gives a tour of the company's Newmarket Industrial Park facilities. "We give people the chance to enjoy music without any complications. In fact, we've found in surveys that people actually listen to music more after a Russound system is installed."
The systems – which are usually installed in newly built homes and are totally hidden from sight – are individually designed for each customer, says Daywitt.
Russound targets the "high-value end of the market," with systems sold to retailers from $1,000 to $20,000. Daywitt estimated that Russound's growing dealer/installer network tops 1,000 throughout North America, and Russound products can be found in homes throughout the world, in countries as diverse as Mexico, Russia, Great Britain, Singapore and India. Its core products are volume controls, connectivity boxes and speaker switches, but it also designs sophisticated amplifiers, tuners and speakers for installation in ceilings or almost anywhere.
"Remarkably, despite the advances in technology and the popularity of quality audio and video systems for home use, the concept of distributed audio catches many potential homeowners by surprise," says Daywitt.
"They know what a central vacuum system is and an alarm system that covers all parts of the property, but often not much if at all about distributed audio," he says. This attention to educating its installer clients is part of Russound's dedication to performance, reliability and service, he says, adding, "Part of the profitability of our dealers depends on them being able to do it right the first time around. And it's our job to help them do it."
'Excellent and honest'
Founded in 1967, Russound has grown from humble origins to a multimillion-dollar company. The company's early products included speaker selectors, tape monitor switchers and volume controls.
When Maureen K. Baldwin, the company's current president, bought Russound in the mid-1980s, it was near life support. "It was a real meat-and-potatoes business when I joined the company in 1986, and there were only three of us then," says Ellie Gitschier, the self-described "customer service queen" at Russound. "And for a time, we didn't have enough to pay me for full-time work. But we hung in there and developed really good relationships with our dealers."
Since Gitschier joined the company, it has sold "millions and millions of controls and switches and millions of systems," she says.
Today, Russound employs 75 people — engineers, designers, in-house graphic artists, marketing specialists and possibly the most technically-savvy customer service specialists in the industry.
Tara Trafton, a vice president in the commercial banking division at Citizens Bank in Portsmouth who nominated Russound for the Not Your Typical Business Award, cites the company's unique corporate culture as a reasons for its untypical success.
"This growth has been accomplished with a focus on all aspects of the business operation, but most importantly a team/family workplace environment. Russound employees have worked in the field side by side with distributors and installers to learn the business from every level and truly embrace the team approach," Trafton says. "When Maureen's dog Sadie (a regular at the office) passed away a few years ago, the employees got together and planted a tree in her honor. They take care of and look out for each other, their customers and their community, and it is clearly evident in their success."
Long-term service is the norm and not the exception at Russound, Daywitt says. Before joining Russound, Daywitt worked as a consultant for such firms as IBM, Cisco and Lotus and had never experienced a culture quite like Russound's.
"We share a very interesting family culture. There is an incredible sense of team here, and it's one of our central values. It starts at the top with Maureen and goes throughout. Everybody's work is valued, and we put everything on the table to make our products and services better," he says.
Russound's charitable contributions reflect a blend of national and very local priorities. "It's important to the community for us to be involved in projects which are near and dear to us," says Daywitt. The company's contributions go to institutions as varied as the Lamprey Health Care 5K race, March of Dimes, The Salvation Army and Dover Youth Hockey.
One Russound client in Wolfeboro says the company's combination of innovative technology and superb customer service is a major reason he doesn't hesitate to recommend Russound systems to his homeowner customers.
"They are consistently excellent and honest," says Stuart Shannon, owner of Knight Security who has installed dozens of Russound systems for about a decade and feels Russound treats him as though he was their largest installer.
"We are small and local. There are a lot of companies out there who don't bother training you if you can't sell $200,000 worth of speakers," says Shannon. Russound is different, he adds: "Their product line has expanded a lot but they still treat us a valued partner."
The Citizens Bank Not Your Typical Business Award is presented in partnership with New Hampshire Business Review. Businesses are selected each month based on the company's commitment
to community, colleagues and customers.
Visit Citizens Bank online at http://www.citizensbank.com.