The opportunities and challenges of drones
Proliferation of unmanned aerial systems raises questions of privacy, safety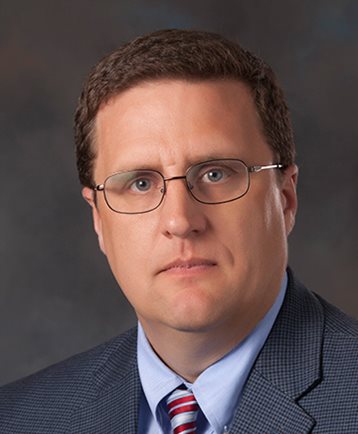 Unmanned aerial systems, or drones, offer a dramatic opportunity for property owners, contractors, engineers, surveyors and government agencies to gather critical information and approve the efficiency of operatives.
The potential commercial and civil uses are nearly endless. They include surveying and mapping; construction observation; obtaining information for public hearings; inspecting pipelines, railroad tracks, water towers, bridges, and power lines; mapping landfills; urban planning; wildlife monitoring; enhancing security at sensitive installations such as power plants and ports; agricultural operations; and supporting search and rescue efforts.
In fact, according to a report published in 2013 by the Association for Unmanned Vehicle Systems International, this new market will create an economic impact of more than $13 billion in the United States.
There are many different types of unmanned aerial systems on the market today, and more are sure to proliferate in the near future. The systems range from fairly simple fixed-wing aircraft, to sophisticated multi-rotor helicopters, vertical takeoff and landing craft. The prices for these vehicles range from a few hundred to hundreds of thousands of dollars. They are capable of carrying simple and complex cameras, infrared scanning technology, LiDAR, or any combination of technologies.
With these opportunities, however, come significant challenges to safety and privacy.
Proliferation of unmanned aerial systems increases the risk of danger of harm to persons and property. The prospect of drones carrying cameras also increases opportunities for surveillance by public or private operators of these systems. These challenges are significant and will be much discussed in the coming months and years.
Under current law, commercial users of unmanned aerial systems must apply for an exemption under Section 333 of the FAA Modernization Act of 2012, in which Congress required the FAA to develop rules to integrate unmanned aerial systems drones by Sept. 30. This process permits expedited approval of low-risk commercial operations.
To qualify for a Section 333 exemption, the vehicle must be operated only at altitudes no higher than 200 feet, during daylight hours, with visual line of sight, and, most importantly, by a licensed pilot. The latter requirement significantly limits the number of smaller firms that can use these systems.
For the past several years, the FAA has developed a backlog of Section 333 applications. More recently, however, the FAA has streamlined the approval process and some applications are being approved in as little as 90 days. The duration of the approval process depends on several factors, such as the population density in the area where the vehicle will be operated, and the proximity to airports and other sensitive installations.
The FAA has issued a proposed set of regulations to allow routine use of certain small unmanned aerial systems. The proposed rules would permit use of vehicles weighing no more than 55 pounds, flying under 500 feet during daylight hours and with line of sight.
Most significantly, the proposed regulations call for a knowledge-based certification system for operators that would eliminate the need for the operator to be a licensed pilot.
The public comment period on the proposed regulations closed on April 28, and it is hoped that new regulations will take effect by the summer of 2016, if not sooner.
The increasing sophistication of unmanned aerial systems technology and a regulatory environment friendlier to its use should create exciting commercial opportunities for engineers, surveyors, developers, utility owners, and planners.
Attorney Christopher D. Hawkins is of counsel to the law firm of Devine Millimet.