The new construction option for residential buyers
Building their own can save time, avoid low inventory, bidding headaches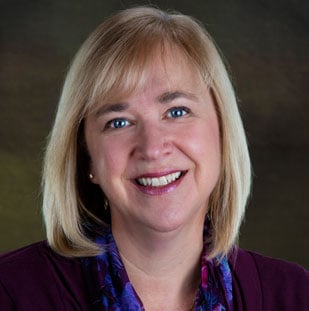 It can be a challenging time to purchase residential property. Inventory is low, bidding is extremely competitive, and the word is out that New Hampshire is a beautiful place to live and work. For those who are ready to buy, but don't have the time or patience for the process, building a new home is an increasingly popular – and smart – option, especially for first-time homebuyers.
The extremely tight market for home purchases poses a challenge for buyers, and some may want to consider new construction as a viable alternative. While it takes more time, the end result is a home that suits your style and budget, and since it's new you will not have to worry about major or surprise repairs for your first years of ownership.
And building new is not an option reserved for buyers with experience or equity.
More and more people are looking on the bright side of the current market and considering new construction because they know they will have more control over location, size and amenities than purchasing a home at resale. First-time homebuyers are also waiting a little longer to buy, so they aren't looking for the traditional starter home.
More than half of first-time buyers are under 34, according to new research from Zillow. And those looking to buy a new place, or even purchase a second home, are proceeding with extreme caution. They've heard worrisome stories from friends still upside-down with mortgages. And potential buyers who already own property are worried to list them because of concerns that they won't be able to find someplace new – there were 32 percent fewer properties on the market this March as compared to March 2016, according to NH Realtors.
The limited inventory has a significant impact on first-time homebuyers, and we are having great success with buyers who are opting to bypass the traditional house hunt for the new construction route. You can choose your neighborhood, design your interior – it's a blank slate and a Pinterest lover's dream come true.
Navigating the new construction process is simplified by working with a real estate agent. From scouting towns and neighborhoods, to identifying customizations and appliances to make a new house energy-efficient, there's a lot to consider, and you want to get it right the first time.
It's so much more than choosing siding colors and light fixtures. On average, it takes about six months to settle on a builder, community, location, and the home itself.
The process also involves a tour of a model home to get a sense of floor plans and amenities. Buyers can typically choose from several floor plans, and tailor them to their own preferences from there.
Some aspects of that planning process include:
• What community does a buyer want to live in, and does it have options in their price point?
• What style of home do buyers want and why? Building codes and other regulations may dictate what types of homes can go where.
• What amenities matter most to the buyer, and what trade-offs are they willing to entertain to get it? Would they be willing to forego granite countertops to install a geothermal heating system if budget limitations required it?
• Does the buyer have any special needs that impact which lot they choose or the interior design?
The building phase for new construction typically takes about six months, depending on weather and the season. First-time homebuyers can expect to spend in the $350,000 range for new construction. The mortgage approval and purchasing process is the same as with any home purchase, except for the need to lock in your rate for a six-month window (rather than the usual 60 days) because of the longer lead time required to plan and build.
Gail Nickerson, director of Berkshire Hathaway HomeServices Verani Realty's New Homes Division, can be reached at 603-845-2129 or gail.nickerson@verani.com.