The Legislature's 2016 plate
Some 1,000 bills will go before lawmakers in the next session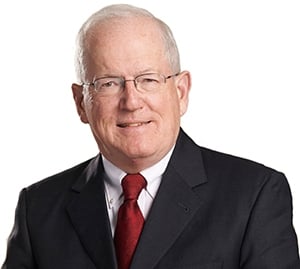 At a recent forum discussing predictions about the results of the heroin/opioid task force, Senate President Chuck Morse, House Speaker Shawn Jasper and Democratic Senator Molly Kelly offered their views on what the Legislature faces next session.
There will be 300 Senate bills and 700 House bills in the second year of the biennium. This is more than usual. Both Senator Morse and Speaker Jasper predicted prompt action on most bills, many of which are retreads, but some require special attention.
Senator Kelly focused on the Democratic agenda, which includes raising the minimum wage, preserving Medicaid expansion, providing a child care tax credit, retaining "net metering" and other priorities.
Regarding the drug task force's work, President Morse and Speaker Jasper said that hopefully there will be passage of its recommendations in January. Those matters under consideration are increased penalties for those caught providing drugs, including attempted murder or other homicide prosecutions, interdiction of supply lines, monitoring carefully the misuse of opioid prescription drugs, approval of drug courts statewide to handle offenders as needing treatment and not incarceration alone, and other possible measures.
At the same meeting, Col. Robert Quinn of the State Police discussed fentanyl, which is substituting for heroin and killing many victims. Indeed, he noted, so far in 2015 there have been a 199 fentanyl deaths and 62 heroin deaths.
He stressed that we need to understand the misuse of opioid drugs, understand addiction and provide both treatment and enforcement. There are habitual users as well as constant vendors who need to be deterred by stiffer sentences. If they are prosecuted for homicide in New Hampshire and think they will be caught, they may go elsewhere.
Of course, 2016 also will have a an open governor's seat, a contested U.S. Senate seat and elections for both congressional seats (and many hope to avoid seeing a rerun of the tedious Guinta/Shea-Porter mini-series). Also, the five executive councilors, 400 representatives and 24 senators all are up for election, along with county offices. That means that there will be another full primary campaign leading up to September as well as the general election in November which adds state races to the presidential contest.
As for the filed legislation, there are recurring themes among the thousand or so proposed bills – many of them reappearances of legislators' pet proposals. There are a score of proposed constitutional amendments, many of which are in the general category of "New Hampshire should ignore the federal government and its requirements and assert itself as a sovereign state."
This is not an entirely accurate characterization, but it is the theme of many libertarian-minded legislators who seek to have New Hampshire declare itself to be unbound by federal actions. This fundamental misunderstanding of federalism and the U.S. Constitution asserts itself from time to time and legislative committees generally make short work of such nonsense. They will be busy doing so in 2016.
There also are many individual bills that attempt to redress citizen grievances, including perceived wrongful action by courts, judges and the judicial system in general, and seek either to scold or discipline judicial officers or make payments to or restore property of individuals deemed wronged in court or elsewhere by the sponsors.
In addition, there is a renewed effort to have some formal, legislative, non-judicial process for the redress of grievances. There is even a bill to provide a non-New Hampshire bar member as "counsel" to help in that process, which seeks to give a legislative committee concurrent jurisdiction with the courts over perceived citizen complaints.
As in the past, this wrongheaded proposal ignores the balance of powers in New Hampshire and national government and should be given a quick burial.
One legislator, Rep. Michael Brewster, a Barnstead Republican, may have a record number of bills entered on many of the subjects mentioned above.
There are also many bills involving natural gas pipelines, transmission lines and other topics that are aimed at current energy project proposals, although they are drafted as policy changes and not specific obstacles put in the path of particular proposals.
Among the hundreds of other bills are the typical ones to name bridges and rest areas, but also there are serious proposals which will get serious attention by our legislators.
As in the past, a review of all of the bills filed in the even-year legislative session makes some observers, including this one, wonder whether going to annual sessions from the previous biennial session system was worthwhile or just provides an opportunity for mischief, extra work and unnecessary expense.
In any event, 2016 will be interesting year and provide plenty of topics for comment. May everyone enjoy a happy and healthy 2016.
Brad Cook, a shareholder in the Manchester law firm of Sheehan Phinney Bass + Green, heads its government relations and estate planning groups.