The lawsuits driving New Hampshire's budget
The suits could force the state to spend money, whether it wants to or not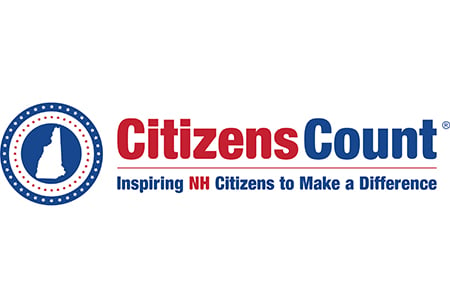 The 2019 budget debate is focused on a showdown between Democratic legislators and Republican Gov. Chris Sununu over taxes. However, there is another branch of government that may dictate some of New Hampshire's budget: the courts.
Several pending lawsuits may force the state to spend money a certain way, regardless of how legislators and the governor feel about it.
School funding
Potential cost: $1 billion
The New Hampshire Constitution guarantees a right to an adequate education. The ConVal Regional, Winchester school districts, along with the Mascenic and Monadnock regional districts, are suing the state because they say state per-pupil funding is not high enough to provide that adequate education.
Right now, state property taxes guarantee about $3,600 per pupil per year. The districts are arguing the state should pay about three times that, which works out to over $1 billion more in statewide funding each year.
There have been a series of state school-funding lawsuits over the past three decades, and the courts have generally ruled against the state. That means the state will likely be on the hook for a huge increase in school funding – right now education makes up about one-quarter of the state budget.
There are no easy solutions for legislators here.
Governor Sununu did not touch the school-funding formula in his budget proposal, but suggested combining state education funds with the general fund of all tax dollars. That would give budget writers more flexibility on how to spend tax dollars on schools.
House budget writers proposed a new school-funding formula, including a capital gains tax, that would increase state school funding by $34 million in fiscal year 2020 and $130 million in fiscal year 2021.
Legislators have also debated a constitutional amendment that would give the Legislature greater authority to set school funding without the courts intervening, but no amendment has ever passed.
The secure psychiatric unit
Potential cost: $26 million
The state has faced multiple lawsuits over the years related to the practice of housing potentially dangerous patients in the secure psychiatric unit of the state prison. The most recent lawsuit involves Anthony Heath, a patient who was committed over two years ago.
New Hampshire is the only state in the nation that keeps patients who have not been convicted of a crime in prison. That means the courts will probably rule against New Hampshire and require the state to come up with a new system.
Legislators are debating whether to include $26 million for a new secure psychiatric hospital in this year's budget or just $1.2 million for planning.
This is not the first time courts have forced the state to spend on the mental health system. A 2014 ruling required the state to greatly increase funding for community-based mental health treatment.
Online lottery ticket sales
Potential cost: $4 to $8 million
In 2019, the federal government ruled that online lottery ticket sales are illegal because they cross state lines. New Hampshire is suing the federal government over that interpretation of the law.
New Hampshire's online lottery platform launched in September 2018, so there is not a history of annual revenues. Lottery Executive Director Charles McIntyre estimates a loss of annual revenue from $4 million to $8 million if the courts rule against New Hampshire.
Opioid addiction crisis
Potential revenue: ?
In 2017, New Hampshire filed a lawsuit against Purdue Pharma over the marketing of addictive prescription opioids. There's no clear end date for the lawsuit, but if New Hampshire wins it could be a windfall.
Previous settlements with cigarette and gasoline companies have netted the state hundreds of millions for spending on public health and water infrastructure.
Anna Brown is director of research and analysis for Citizens Count, a nonpartisan civic engagement nonprofit. To learn more about these issues and related legislative bills, visit CitizensCount.org.