The global economy and NH's commercial real estate picture
There are several potential game-changers to keep an eye on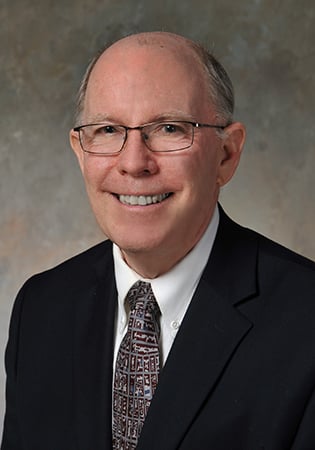 Economic projections have ticked upward in the past week. The Fed is forecasting 2 percent GDP growth (vs. 1 to 1.5 percent last year). We have survived the first 100 days of the Trump presidency, and France's election avoided chaos (at least so far). If Le Pen were to win, and she called for a referendum for France to leave the European Union, it could be a collapse of the third-largest global economy. That would be a game-changer. Germany is big and strong by European standards, but not big enough to keep the European Union together all by itself.
Global markets are also concerned about Syria and North Korea, as well they should be. Any disruption here and that would be a game-changer as well. So, with so many potential game-changing events, it is remarkable that the global markets are as quiet and calm as they are.
For commercial real estate, even in a tertiary market like New Hampshire, these global events do have an effect. The key question is whether the European Union is "too big to fail." What that means is whether others will jump in to keep it afloat.
The Syrian and North Korean situations are directly related to U.S. military power and projection. To me, this is a more significant immediate risk. Alas, President Trump as commander-in-chief has the authority to initiate military actions. Surely the North Koreans, the Syrians and the Russians know this (but do they care?). Any U.S. military action will make the global markets very nervous. The good news is that the new president has surrounded himself with lots of very wealthy and conservative people who have lots of money (to lose) and should advise him to not upset the global markets.
So, assuming the global political situation remains stable, then we are on our own. Local and regional forecasts are pretty much steady as she goes. Bankers are busy and real estate is trading. Rents are way up for apartments, but flat for office and flex space. Retail space rates are generally down.
The likely closing of more Sears, JC Penney's and Macy's stores are partly due to the growth of online sales. And it is also due to changing patterns where "department stores" no longer attract enough customers. Target and Walmart with "supercenters" that include food and groceries are capturing the shoppers.
We are seeing similar disruptions and patterns in office leasing. Firms need less space as more workers telecommute, work in groups and use "hoteling" work stations that different employees/workers use on different days. This is all driven by the need for efficiency, cost reductions and the search for higher productivity. In fact, productivity gains have been flat in the U.S. for several years. This puts pressure on firms to further reduce costs. While 2 to 3 percent GDP growth is tepid it is sustainable. We will need to re-ignite the productivity torch to get greater growth than that.
I recently bumped into some folks who I worked with at BankEast 30 years ago. We shared some stories and lamented the good old days. But the 21st century is here, and that is not going to change. So today's workers need to get used to the continuing squeezing of space. Small is beautiful!
Bill Norton, president of Norton Asset Management and principal of Harrington & Reeves, is a Counselor of Real Estate (CRE) and a Facilities Management Administrator (FMA). He can be reached at wbn@nortonnewengland.com.