The basics about Common Core, testing
The annual assessment is part of the way schools are held accountable for the almost $1 billion the state spends on education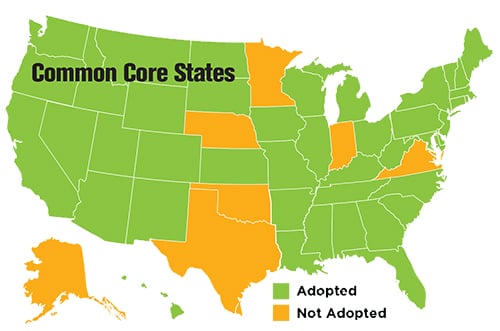 This may be a good time for me, as chair of the New Hampshire Board of Education, to review the fundamentals that underlie what the board and the department do in setting academic standards and doing the annual assessment of all New Hampshire students.
The state board has set academic standards since the 1990s. The standards have always been a minimum, subject to adoption or enhancement by local school districts. They still are.
The Legislature has, as required by our New Hampshire Constitution, put statutes in place to assure that every child gets an adequate education.
There is no ambiguity in our statutes. RSA 193-E relies on "state-established standards." And RSA 186:8 tells the state board that it must adopt rules that set "minimum curriculum and educational standards for all grades of the public schools."
The state board and Department of Education have been rigorous in implementing these constitutional and legislative mandates.
Constitutionally, education is a state responsibility and the state contributes almost a billion dollars to help communities provide an opportunity for an adequate education. Our schools must be accountable to parents and voters, and the annual assessment is one part of that.
The federal government sends New Hampshire about $200 million per year to help students at risk and with special needs. If schools agree to accept those funds, they agree to be held accountable.
There can be no serious doubt that the state board and the department are faithfully implementing state and federal law when we require all school districts to administer the same assessment.
Fortunately, the U.S. Department of Education paid for the development of the Smarter Balanced Assessment, a new kind of assessment that meets the requirements of both state and federal law. Smarter Balanced is a big step forward and a much better test than we could have afforded on our own.
No one likes tests – especially not standardized tests like for math or driver's licenses – but they are part of life.
And in New Hampshire, RSA 193-C:6 says, "All public school students in the designated grades shall participate in the assessment." Federal law also requires full participation, defining that as 95 percent of the children. So if our statutes encouraged opting out and that resulted in low participation, the result could be a loss of federal funding.
Low participation on the annual assessment would also deprive parents, voters, teachers and school boards the information they need to know how well their children are progressing and how to help them do better.
There is no such thing as a "waiver" that would allow districts to choose their own assessments. There would be no comparability across the state and, therefore, no accountability for school performance.
However, New Hampshire has received special permission from the U.S. Department of Education to carry out a pilot assessment program in the Sanborn, Epping, Rochester and Souhegan school districts. With department guidance, PACE districts have worked together for many months to create locally managed, competency-based assessments.
But this is just the beginning. If all goes well, there will be four more districts next year, and many more after that.
We are working toward the time that parents and educators seek to reduce the need for standardized testing and allowing our classroom teachers to do meaningful assessments that are assets rather than obstacles to learning.
It may seem at times as if the state Board of Education and the Department of Education create policy. We do not. We implement the policies passed by our Legislature.
Tom Raffio, CEO of Northeast Delta Dental, chair of the New Hampshire Board of Education.