Technology is more than a presidential candidate's Twitter account
Investing in tech and fostering innovation can win campaigns, and it can also achieve broad policy goals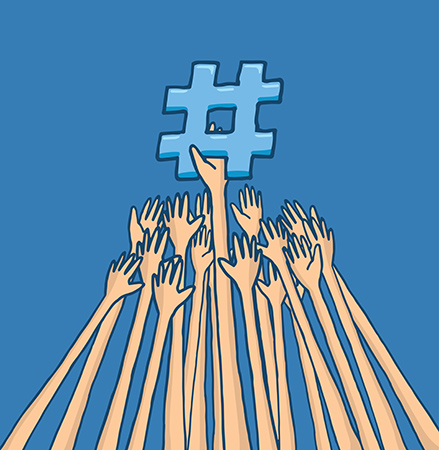 Tech enthusiasts rejoice! The modern presidential campaign is driven by technology. The most successful incorporate sophisticated data analytics, social media, dynamic and responsive Web presence and search engine optimization that result in superior messaging and turnout.
It is the one thing that campaigns agree upon – technology is critical.
Nevertheless, the tech community should not gauge a candidate by the way one best utilizes technology; it has to be about which candidate has the vision to pursue technology-driven policies.
Technology is a vital component of many of the common themes on the campaign trail – innovation, global competition, economic recovery, trade, security and job creation:
• Currently, 17 percent of U.S. citizens lack access to broadband Internet, and for many of our population they must contend with inferior upload/download speeds. In New Hampshire that number is also 17 percent. Yet we know that there is a correlation between broadband penetration and speed and economic competitiveness. Kansas City has seen a startup renaissance since the introduction of Google Fiber, Google's gigabit fiber broadband service.
We must do more to bring our infrastructure up to 21st century standards.
• The unemployment rate remains at around 7 percent nationally and is only 3.1 percent in New Hampshire, yet today there are nearly 1 million technology jobs that are unfilled in America. The tech industry employs about 49,000 people in New Hampshire alone, yet we have 2,100 positions going vacant.
These are good-paying jobs, such as help desk providers, network administrators, security experts and, yes, coders and engineers. It will take a concerted effort through training/retraining, high-tech immigration policy, an emphasis on STEM education from K-20, and a commitment to career and technical education that places emphasis on the "T" in STEM, in order to meet the gap between what employers are looking for and what our workforce has to offer.
• Exciting new technologies, such as biometrics, 3D printing and unmanned aerial vehicles could transform many aspects of our economy. We need leadership in government that can work with industry to invest in R&D and allow new technologies to flourish in ways that respects consumer privacy, is consistent with our values, and still spurs on new advancements and adoption.
• The continuing potential for cybersecurity threats reaches beyond technological defenses. According to CompTIA, 79 percent of companies believe that cybersecurity threats are rising, and chief information officers report that 52 percent of breaches are due to human, not technological, error.
These statistics are hardly surprising against the backdrop of known attacks on our critical infrastructure and devastating breaches such as those we have seen on the government, Hollywood and major U.S. businesses. Sensible cybersecurity policy, with an emphasis on voluntary information sharing to enhance protection of national security, worker education to mitigate breaches, and sensible federal notification standards to restore faith in the digital economy are vital.
• We know that the data driving the global economy is not static within one nation's boundaries. Just as an example, according to Brookings, U.S. foreign affiliates in Europe delivered $213 billion worth of digitally deliverable services and European businesses in the U.S. provided $215 billion worth of such services. Yet many countries insist on putting up barriers to cross-border data flows that amount to nothing more than unfair trade practices.
Certainly U.S. authorities must pass sensible legislation to re-establish trust with our trading partners that we respect individual privacy, but we must be equally vigilant in resisting barriers to the global, digital economy.
As campaigns drive their messages in 140 characters or less, they would do well to learn from what they themselves practice. Investing in technology and fostering innovation can win campaigns, and it can also achieve broad policy goals.
Candidates who fill their speeches with visions of economic growth, global competitiveness and national security should consider the common solution: a policy landscape that removes barriers to growth within the technology sector and fosters innovation. It has clearly worked for their campaign: It also can work for the future of this country.
In the coming weeks, we'll be asking the candidates what they would do to address the significant labor shortages and will post the findings on our websites. Stay tuned.
Todd Thibodeaux is President and CEO of the Computing Technology Industry Associations and Matthew Cookson is executive director of the NH High Tech Council.