Tech Tidbits From Around NH
Ex-Bottomline exec joins Akumina … and more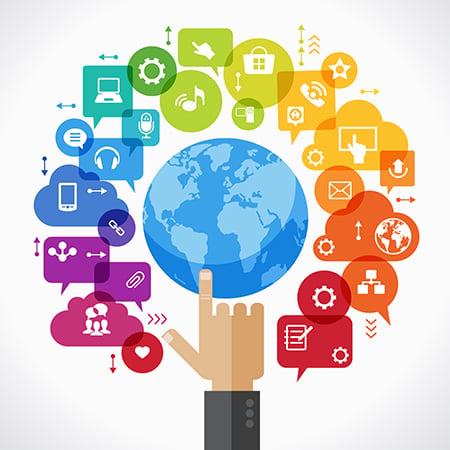 For the fourth year in a row, Geneia, a healthcare analytic solutions and services company with major offices in Manchester as well as Harrisburg, Pa., has been named one of the Best Places to Work in Pennsylvania. The list was compiled by Team Pennsylvania, a nonprofit, which partners with the Department of Community and Economic Development and the Central Penn Business Journal.
"Employees at Geneia come to work for us because they are mission-focused and want to make life better for others," said President and CEO Heather Lavoie. "The way our employees have come together and committed to create a more diverse, equitable and inclusive work environment is emblematic of the energy and enthusiasm they bring to their work."
U.S. Rep. Annie Kuster, D-2nd Dist., has announced that CJ Wheelan, a senior at Hanover High School, has won the 2020 Congressional App Challenge for New Hampshire's Second District. The challenge is a national competition aimed at encouraging middle and high school students to learn how to code by creating their own applications. Wheelan's app, TeenWork, is designed to help young people and students find work and volunteer opportunities in the community.
"CJ's app encourages young people to engage in their community—something that's more vital now than ever—by helping students find jobs and volunteer opportunities," said Kuster.
The Congressional App Challenge was launched by the House of Representatives in 2015 to promote innovation and engagement in computer science.
Akumina, the Nashua-based provider of employee experience platform software, has named former Bottomline Technologies executive Samantha Kenney as vice president of global marketing. Prior to joining Akumina, Kenney served as vice president, digital marketing and strategy at Portsmouth-based Bottomline Technologies, where she developed and executed the global digital roadmap for the organization.
BAE Systems has received a $4 million contract from the U.S. Navy to conduct a quick-turnaround demonstration of a new radio frequency countermeasure (RFCM) system for the P-8A Poseidon. The pod-mounted RFCM system is a lightweight, high-power system that will add a new self-protection capability to this next-generation U.S. Navy aircraft.