Taking your business into the future
Next-generation Wi-Fi provides advanced capabilities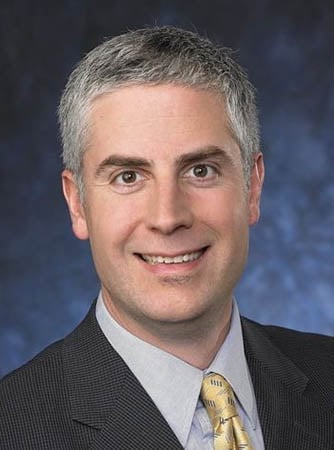 Trends in consumer and employee behavior are causing demand for Wi-Fi to grow exponentially.
According to Cisco, Wi-Fi devices will power a majority of all Internet traffic by 2017, and a 2015 study by Tech Pro Research found that 74 percent of businesses are using or are planning to use "bring your own device" (BYOD) policies.
Wi-Fi solutions that were previously only available to headquarters and other large office locations are now available to a wide range of businesses, including small businesses and enterprise branch locations. By leveraging the latest Wi-Fi technology and selecting a solution that provides the following advanced capabilities, you can promote, protect and manage your business as needs and demands evolve:
Private network + guest network: Customers and patrons have come to expect free wireless service from the companies they do business with, and studies show that free Wi-Fi brings in foot traffic and encourages customers to spend more time and money.
Offering a guest or public Wi-Fi network to your visitors as a convenience and benefit for doing business at your establishment, in conjunction with a private Wi-Fi network that is only made available to employees and authorized users, also provides security benefits. A separate guest Wi-Fi network helps reduce business concerns about data security and bandwidth.
Made for marketing: But the latest generation of wireless networks offers capabilities that do more than just protect. Marketing tools such as custom splash or landing pages allow you to speak directly to your customers before they connect to your Wi-Fi and help attract new customers while encouraging repeat business.
Businesses that install Wi-Fi networks with sophisticated data capture and analytics capabilities can capitalize on the wealth of consumer information available from guest networks to target customers with special offers, notifications of sales and special events, or to determine the effectiveness of advertising or signage.
Bandwidth you control: Wi-Fi network configuration controls ensure that your business can handle a growing numbers of mobile users, while keeping employees productive and customers happy with their experience. These controls allow you to set schedules that keep unauthorized users off your network by shutting it down at night or on weekends automatically or allocate bandwidth so your customer Wi-Fi never slows down your back-office connection.
Power in the palm of your hand: Consider cloud-based controls to manage all of your network's features 24/7, on the device of your choice. A Wi-Fi solution with a management system that can be run centrally on a smart device via a mobile app or online portal enables IT staff to universally apply controls and can reduce network-management overhead.
These advanced Wi-Fi features are only as useful as the broadband infrastructure they rely on. Organizations must be able to adapt and upgrade to changing technology and add new applications and services over time without worrying about network capacity or dependability. It is important to pair your Wi-Fi solution with a network service provider that offers broadband options to accommodate your current and future bandwidth demands and an infrastructure with the uptime and reliability your business needs.
Steve Walsh is vice president of Comcast Business-Greater Boston Region.