Gov. Sununu rejects attempt to fashion net metering compromise
NH Legislature's attempt to find middle ground fails again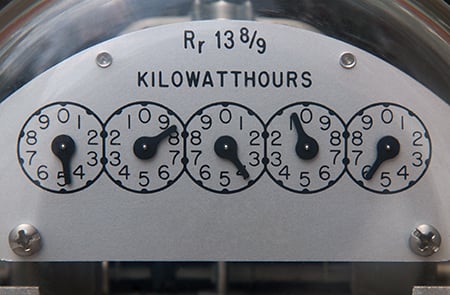 Republican Gov. Chris Sununu has once again vetoed an attempt to expand net metering in New Hampshire, this time rejecting Senate Bill 159, a bill that proponents saw as a compromise to meet the governor's demands on the issue.
But Sununu said it was nearly identical to two bills that he previously vetoed.
"The proponents of this bill claim to have made a compromise, when in fact it still would result in hundreds of millions of dollars in higher electric rates for our citizens," Sununu said in his veto message.
Senate Bill 159 would expand the size of a maximum allowable renewable energy net metering project from 1 megawatt to 5 megawatts, which would allow larger municipalities and commercial users to take advantage of the program.
It's the same expansion that Sununu twice vetoed, but lawmakers did not quite muster enough votes to overcome each of those vetoes.
"I am committed to funding a true compromise," Sununu said in veto message.
But Rep. Bob Backus, D-Manchester, chair of the House Science, Technology and Energy Committee, said the newly vetoed measure was a bipartisan bill aimed at encouraging the development of home-grown, small-scale renewable energy in New Hampshire. It was sponsored by Rep. Jeb Bradley, R-Wolfeboro.
"It is disheartening that the governor has again rejected bipartisan, compromise legislation that would expand renewable energy here in New Hampshire. Following the governor's veto of a similar bill last year, lawmakers and advocates made changes to address his concerns," Backus said.
Sununu had signaled he would be open to expanding net metering by backing House Bill 1481, which would lower the net metering rate and set a stricter limit on how much power could be sold back to a utility. That bill, still before the House Science, Technology and Energy Committee, would limit net metering eligibility to no more than 125% of the energy currently produced.
The committee amended SB 159 in an effort to move it closer in the governor's direction. It uses different language than HB 1481 – 50% of the energy used by a generator must be produced on site. But that translates to 200% of the energy produced, greater than 125%, but a lot less than the amount currently allowed for smaller generators. On Jan. 9, the full House passed the amended bill, 227-128, just 10 votes short of a veto proof majority
On Jan. 30, the Senate concurred with that amendment on a voice vote. On Feb. 10, the governor vetoed the measure.