Sturm, Ruger sales rise in third quarter
But year-to-date numbers are off from 2017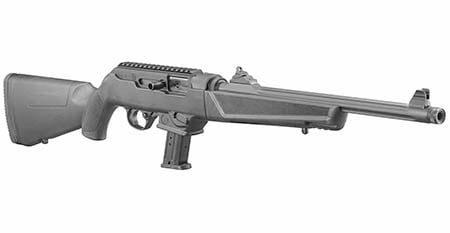 Sturm, Ruger & Co.'s year-over-year gun sales rose in the third quarter, though they're still down year-to-date, and quarterly profits are flat, partly due to federal tax cuts.
The Connected-based weapons manufacturer with a significant production facility in Newport, reported net sales of $114.9 million in the third quarter ending Sept. 30, down about $10 million compared to the third quarter of 2017, resulting in net income of $9.2 million, or 52 cents a share, down by $164,000.
Year-to-date, the company sales total $374.5 million, a $30 million decline from a year ago. Profits are 38.7 million ($2.19 a share), about $3 million off from last year.
The federal tax cuts helped Ruger's bottom line. The company paid about $1.1 million less of taxes for the quarter and $9 million less for the year. An accounting change also helped.
The company now has $137.8 million in cash, compared to $63.5 million at the start of the year. The company plans to return some of that with a quarterly dividend of 21 cents per share.
Last year wasn't great for guns sales, which slumped after the pre-election buying frenzy of 2016. And there wasn't the same surge of buyers following mass shootings in 2018 as there has been in the past. But Ruger performed better than others in its industry. Its estimated sell-though via distributors increased a percent this year, while it went down by 5 percent across the industry, according to the national background check system.
New products – which account for 30 percent of company sales – helped, including the Pistol Caliber Carbine (known as the PCC), which is made in Newport. But much of the sales were from existing inventory, which is down by 150,000 units, meaning production is slow. The company is using its down time to reposition machinery, said CEO Chris Killoy said during a conference call with analysts.
Still, Killoy said, Ruger should be able to meet any uptick in demand should a Democratic victory in the midterms result in another rush on firearms, in answer to one analyst's concern. One thing to keep an eye out is on raw materials. Ruger gets most of its steel domestically, but the trade war – by limiting foreign supply – has driven up domestic prices.
"Our biggest concern remains availability" of steel, said Killoy, who added the company may try to stock up on the material to avert shortages.