Sturm Ruger CEO to step down
Fifer will continue to work for gun manufacturer as consultant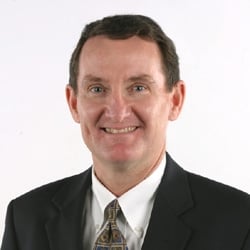 Sturm Ruger's CEO Michael O. Fifer announced Tuesday that he will be stepping down next May, though he will continue to hold a high paid consulting job with the company for the next six years.
The first thing the plain talking Fifer talked about on Wednesday morning earnings report, was not the change of leadership or the 20 percent increase in gun sales, but how much money Sturm Ruger will contribute to the National Rifle Association to defeat Hillary Clinton's gun control policies, even though the company is building up inventory for the anticipated run on guns if she is elected.
Ruger, headquartered in Connecticut with one of its three major manufacturing plants in Newport, NH, has extended it's 20-million gun challenge though to November, promising to donate $2 for every gun sold – up to $5 million in the aggregate – to the NRA's Institute for Legislative action.