Study: New Hampshire museums have a $265 million economic impact
Newly released report measures economic significance of sector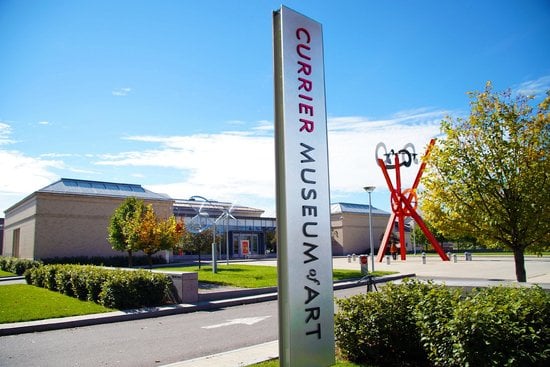 New Hampshire's museums contributed some $265 million to the state's economy in 2017, according to a recently released study from the American Alliance of Museums. And, the study found, it is among the state's most reliant on the sector when it comes to economic impact.
The study, conducted by Oxford Economics, found that, combined, the museums directly and indirectly contributed to the employment of 3,574 people and $165 million in wages and other income in 2017. And, even though most Granite State museums are nonprofit organizations, they generated a total of $58.4 million in state and federal tax – $18.9 million in state taxes and $39.5 million in U.S. taxes.
In fact, the economic impact of museums in New Hampshire is among the most significant nationally, according to the report.
Using a factor called the location quotient, or LQ, the report's authors said they can measure the size of the impact in each state. An LQ of 1.0 is average for the nation, for example, and New Hampshire's LQ of 1.3 – the eight-highest in the country – means its sector is 1.3 times more concentrated than the U.S. average, according to the study.
Nationally, the study found that museums have a total economic impact of over $50 billion in 2016, with a direct impact of $15.9 billion and 372,100 jobs, the study found. Indirectly, the industry has a $34.2 impact from supply chain and consumer spending, including $11.9 billion in financial services, $6 billion in trade, transportation and utilities; and $4.8 billion in professional and business services. And the industry generated some 726,200 jobs in 2016, according to the study.