Studio B offers a world of audio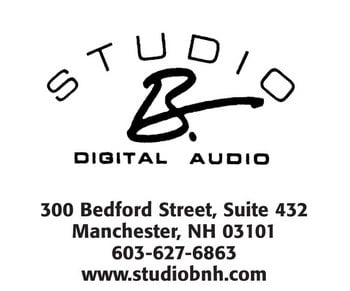 Over 35 years ago, Joe Biedrzycki parlayed his love of language into a career in broadcasting, advertising and corporate communications.
Twenty years on the air in New England radio between 1974 and 1994 (at WAAF, WZLX and as the founding program director of New Hampshire's Rock 101), and 10 years working at southern New Hampshire ad agencies — as an account exec, broadcast producer, copywriter and developing new business — uniquely qualify Joe B. to both "talk marketing, and market talking," as he describes his career.
Studio B Digital Audio was started in 1994 and, over more than 12 years, has developed a significant niche in corporate communications audio: producing radio and TV spot audio; training, educational and promotional CD-ROMs; and telecom support including interactive voice response systems, voice mail prompts and messages-on-hold.
The studio's work is heard locally, nationally and worldwide. His B.A. in French and two years of Russian studies helped Joe to create a unique specialty at Studio B. He's produced audio for one client in over 50 foreign languages. Joe casts from a network of local, regional and international voices and is Studio B's in-house voice talent himself.
In April 2007, Studio B relocated to the thriving, progressive business environment of Manchester's historic Millyard. Joe added more capability to his expertise in voice production, as the floor plan in Suite 432 at 300 Bedford St. provides the space, and the technology, to offer music production as well.
For more information on Studio B Digital Audio, visit www.studiobnh.com, phone 603-627-6863, or e-mail joeb@studiobnh.com.
The NHBR Business Profiles section contains content provided by New Hampshire Business Review advertisers.