Steep fall in Seacoast residential transactions
Home sales in January fall 32 percent from a year ago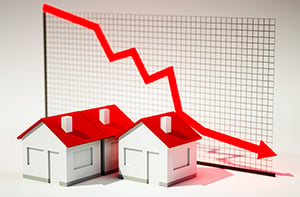 Like the temperature, sales of residential single-family and condominium homes on the Seacoast fell sharply in January, according to the Seacoast Board of Realtors.
According to data from 13 sample Seacoast towns, buyers hunkered down in January, with 48 home sales recorded – 32.3 percent fewer than in January 2014, which was the best January for sales in at least five years. Nevertheless, the January 2015 results were disappointing, with a median sale price of a single-family home flat, falling 1.3 percent, to $372,500.
The decline was not nearly as dramatic on the condominium side, with 30 sales reported, two fewer than a year earlier. Median sale price, at $227,550, were $2,250 higher than last year.
The 13 sample Seacoast communities are Exeter, Greenland, Hampton, Hampton Falls, New Castle, Newfields, Newington, North Hampton, Newmarket, Portsmouth, Rye, Seabrook and Stratham.