Stay Work Play CEO to step down
Luczko leaving organization after seven years at the helm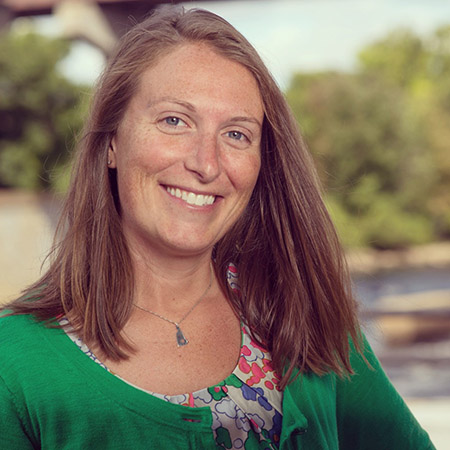 Kate Luczko, who for seven years has led the organization Stay Work Play New Hampshire, will be stepping down from her role in August.
Stay Work Play, a nonprofit focused on encouraging 20- and 30-year-olds to "stay, work and play" in New Hampshire, announced Thursday the decision for Luczko to leave her position as president and CEO later this summer.
Luczko, who joined Stay Work Play as executive director in 2010, became the organization's first president and CEO in 2015.
Before joining the organization, she was program director and served for a time as interim executive director of NH Businesses for Social Responsibility.
In a press release, Travis York, president of Manchester-based marketing firm GYK Antler and co-chair of Stay Work Play thanked Luczko for her "service and dedication" to the organization.
"What started as an idea in 2009 is now the leading statewide organization that connects young people to each other and their communities, to internships and jobs, and to the vibrant life New Hampshire has to offer," he said.
In the same press release, Luczko said she was "honored to have been a part of leading positive change in our communities and engaging New Hampshire's leaders around workforce issues. We know how critical 20 and 30 year olds are to the economic and social vitality of New Hampshire, and I'm proud to have built a great team with Stay Work Play."
The Stay Work Play board said it has formed a search committee to find a successor.