State's new Election Law Unit gets its first test
High-profile campaign finance complaints raise some important questions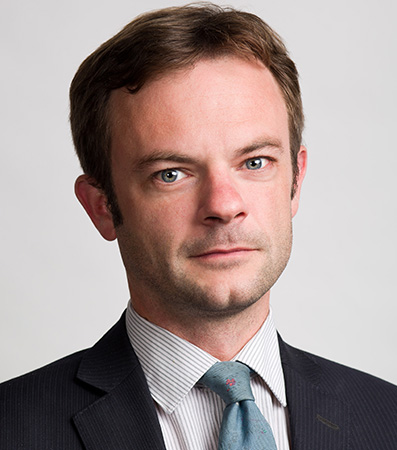 In the final days of the 2018 campaign, two organizations filed campaign finance complaints in the governor's race — the only office to be immune to the blue wave of Democratic majorities. But was that close election compromised by tens of thousands of dollars of illegal spending? Will civil or criminal penalties be levied?
Granite State Progress alleges that the governor's campaign accepted nearly $20,000 in illegal contributions from partnerships that are forbidden under state law from making contributions.
Nixon Peabody LLP and Keegan Werlin LLP, two Boston-based law firms and a Texas energy company called Gexa Energy LP were named. The governor's team acknowledged the ban but cast doubt on its constitutionality and equated LLCs (legal to contribute) and LLPs (illegal). The campaign and governor also stated their reliance on an ambiguous footnote and subheading in a public guidance memo from the attorney general.
RSA 664, II unequivocally bans partnership contributions, and a statute controls over any memorandum by the attorney general, even if the memo says what the campaign thinks it says. In fact, state law defines partnerships broadly and specifically includes LLPs under the Uniform Partnership Act. In the wake of the Kennedy v. Gardner case in 1999, when the New Hampshire federal court struck down the ban on corporate contributions, the Legislature removed that ban from law. Tellingly, the Legislature did not repeal the partnership ban and it is good law until repealed or struck down by a court.
Whether or not the governor's campaign or these partnerships are punished (election law violations for organizations are a felony, a misdemeanor for individuals) the governor has likely inadvertently opened the floodgate for unions to spend money directly from their treasuries.
The very next kind of organization banned from making contributions in the statute after partnerships? Unions. The state's unions have long chafed at their unequal treatment in campaign finance law considering they are just another kind of corporate enterprise. (Unions contribute through political committees now). In the wake of the governor and his campaign manager's comments, the time would be ripe for the unions to litigate or legislate away their unequal treatment. This could have substantial impact on election 2020.
Americans for Prosperity-NH has twice beaten the rap for illegal electioneering. In 2015 and 2018, flyers mailed out attacking incumbent legislators of both parties and urging them to bring their ideals in line with AFP's ideology were found by the attorney general to be issue advocacy and not campaign communications because the flyers could not be construed solely as campaign communications.
The attorney general set forth this test of whether a communication would be issue advocacy and not a political communication requiring registration of the responsible committee: Communications that (1) discuss the voting record of an incumbent elected official, (2) do not identify the elected official as a candidate for re-election and (3) do not reference either the primary or general election are considered issue advocacy.
In late October, Open Democracy complained that mailers and door-hangers attacking Democratic candidate Molly Kelly are campaign mailers. Since Molly Kelly was a private citizen and not an incumbent who would only hold power if elected, the mailers are arguably subject to only one interpretation: that of election ads, requiring registration and disclosure.
If the attorney general's Election Law Unit agrees, we might expect some first amendment litigation. AFP-NH has made no secret that it is raring to have this fight, with AFP's Greg Moore on record in the press as willing to go to court to defend AFP's actions which he believes are exercises in free speech. Backed by the billionaire Koch brothers, one wonders just how much was spent against Molly Kelly in secret, again possibly casting a shadow on the integrity of the outcome of the governor's race.
A difficult question the attorney general will be forced to consider is whether prosecution is warranted should violations be found. Can the mens rea (the criminal intent to commit a crime) be proven when a campaign or organization is alerted of an alleged violation but knowingly continues to proceed spending the illegal money or distributing unlawful communications anyway in disregard of the law?
Both these complaints will be a major test for the fledgling Election Law Unit and its integrity and mission to enforce the law.
Jay Surdukowski is a litigator and campaign finance attorney at Sulloway & Hollis in Concord. He served as counsel to the gubernatorial campaigns of Maggie Hassan and Colin Van Ostern in 2014 and 2016.