State pulls plug on NH Certificate of Need board
But some limits on new health care construction remain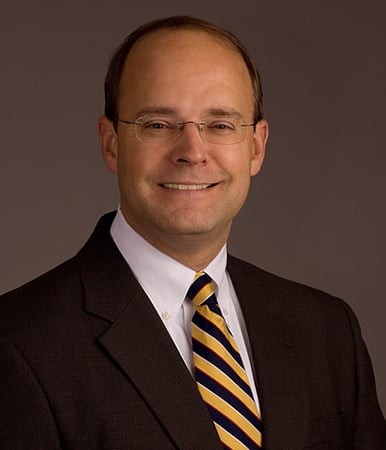 The state's Certificate of Need board is scheduled to hold its last meeting on Thursday prior to disbanding at the end of the month.
The demise of the board raises the question: Will there be a boom in health care facility expansion, both in equipment and construction, when there won't be any board judging whether such things are needed?
The construction cap won't be lifted totally, however.
On Monday, Gov. Maggie Hassan signed a bill sponsored by Sen. Jeb Bradley, R-Wolfeboro, that would keep some restrictions on the construction of new medical facilities, with the state Department of Health and Human Services, as opposed to the CON board, having the final word.
Senate Bill 481 goes into effect July 1, the day after the CON board dies, but the bill – once dismissed by critics as the "Son of CON" – is mainly focused on safety, not competition, though it does shield rural hospitals.
No one is sure of what the death knell of the CON board will mean, but few think it would be insignificant.
"It will be a new era in terms of health care," said Steve Ahnen, CEO of the NH Hospital Association.
New Hampshire adopted its CON board in 1979, after national regulators tied health care dollars to it, but the federal government reversed course when studies revealed that it didn't actually save money. That may have been because competition kept costs lower than government regulations, or it may have been because the board usually slowed down new projects but did not prevent them.
"They almost approved every project," said Christine Rancourt, job captain of Portsmouth-based JSA Architects. "It's just that it requires a lot of lawyers, a lot of staff and lot of information from us."
"It was frustrating," said Deb Grabowski, a former CON chair who is now the executive director at the Foundation for Seacoast Health. "There were certain times that we would approve the project because they crossed all the t's and dotted all the i's when maybe the project didn't make sense, but there was nothing in the law that prevented it. On the other hand, there were probably some projects that didn't go forward because they didn't want to jump through all the hoops."
2016 sunset
After Washington dropped CON board incentives, conservatives lobbied state boards to drop the boards as well. The New Hampshire board's continuation became a perennial issue at the State House in Concord. The law was tinkered with for decades, the latest rewrite occurring in 2012, when Cancer Treatment Centers of America wanted to set up shop here.
Then the thresholds for projects before a board hearing was required were increased to $3 million for hospitals, $2 million for other facilities and $400,000 for a piece of equipment. But the compromise sunsetted in 2016. Subsequent attempts to prevent that sunset were defeated, though a moratorium on nursing home construction was put off another year.
Bradley, who supported the CON board's demise, was concerned about removing all restrictions, particularly when it came to health and safety, he told NH Business Review. "If you are going to go into open heart surgery, it should be licensed to meet basic requirements," he said. "I don't think that is going to stop new facilities from coming into the states."
Bradley's bill also required licensing for cardiac catheterization laboratory services, coronary artery bypass graft surgery and megavoltage radiation therapy. But it did more than that. It required that all inpatient facilities maintain emergency rooms and treat all comers. That was, Bradley said, to level the playing field with current hospitals. It also required that those opening any facility within 15 miles of the state's 13 critical care access hospital – those facilities in rural areas, such as Huggins Hospital in Bradley's hometown of Wolfeboro – get clearance from the commissioner of HHS.
The NH Hospital Association, seeing the writing on the wall when it came to the CON board, backed Bradley's bill.
"Our view is that certain protections should remain," said Ahnen. "Still, this is a heck of a lot closer to the free market than most states."
Indeed, 32 states still have CON boards, including every other state in New England. The concern is that once the floodgates are open, national companies will swamp local health care services.
"I joked that The Cancer Center of America is waiting on the border salivating to get in," said Grabowski.
"The for-profits who can might cherry-pick the more profitable services, and that will make it harder for some hospitals to survive," said Joe Shields, vice president at Frisbie Memorial Hospital in Rochester.
But Bradley thinks that the change could lead to affiliation with Boston hospitals that could bring services that New Hampshire couldn't support on its own.
"It will be driven by the market," he said. "The process before was very bureaucratic. We'll see how it plays out."