Standex sales drop but income rises
Expense cuts, tax reductions lead to 10 percent earnings increase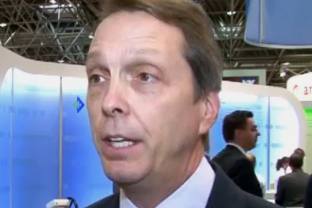 Standex International Corp. sold less but earned more in its second quarter, which ended Dec. 31, prompting CEO David Dunbar to give the company a pat on the back for having "delivered solid performance despite the topline challenge."
The Salem-based conglomerate reported second-quarter earnings of $12.4 million, 97 cents a diluted share – a 10 percent increase from the year-earlier quarter. Sales, however, declined nearly 4 percent, to $181.9 million, according to financial filings last week.
Currency headwinds explain some of that decline, though they were even greater in 2014, but the company cut expenses and was able to avoid paying taxes thanks to more productions overseas.
This all contributed to a 10.5 increase profits for the first six months of the fiscal year, to $28.4 million, or $2.22 a share, despite a sales decline of $11 million, to $280.3 million. Cash is up to $104 million an $8 million increase over that six months period and shareholder equity is up $22 million to $366 million.
The company didn't offer any guidance, but backlog realizable within one year increased 7.5 percent, to $158.4 million.
The biggest quarterly sales slippage in absolute terms came in the company's biggest division. Food Service Equipment Group sales declined 7.7 percent, to $90.9 million, primarily because of a falloff in refrigeration equipment sales to fast-food chains and dollar store chains.
Engineering Technologies also had a difficult quarter. Sales declined 22 percent, to $20.7 million.