Spring brings clarity to New Hampshire's 2014 political races
A look at the state races, big and small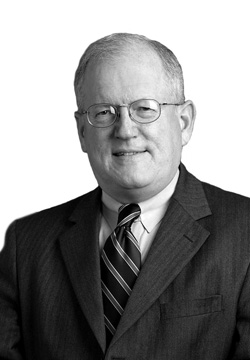 With the coming of spring and some actual warm days, the identity of candidates running for office in New Hampshire has become clearer. Maybe they came out of hibernation?
The races for governor, U.S. senator and Congress pit incumbent Democratic women against an array of possible GOP challengers.
Gov. Maggie Hassan, ending her first term, faces opposition from Republican businessman Walt Havenstein, former head of BAE Systems, and the Democrats lost no time in criticizing him when he signaled his interest. Also in that race is conservative Andrew Hemingway, a political activist, but Havenstein won the endorsement – or at least received favorable words – from a lot of the GOP establishment who have been hoping for a substantial candidate to lead the ticket.
In the Senate race, Sen. Jeanne Shaheen has a substantial financial war chest and was facing Etna businessman Jim Rubens, conservative activist Karen Testerman and Bob Smith, a former U.S. senator. Then, Scott Brown, former Massachusetts senator and recent New Hampshirite, got into the race, adding a lot of pizazz to it, and somewhat inexplicably getting favorable comments from lots of the GOP establishment.
The "carpetbagger" label quickly was attributed to Brown, although Smith is moving back to New Hampshire from Florida and Testerman moved to California and came back in the not-too-distant past, making Rubens the only "non-carpetbagging" candidate, if that is an important consideration.
Democrats, many of whom tout the possible candidacy of Hillary Clinton for president, would be somewhat hypocritical in complaining about carpetbagging, given that former Secretary of State Clinton, a longtime Arkansas lawyer and political spouse, ran for and was elected to the U.S. Senate from New York.
In congressional races, Rep. Carol Shea-Porter in the 1st District faces opposition from former University of New Hampshire business school dean Dan Innis and former Congressman and Manchester Mayor Frank Guinta.
Innis continues to get more traction as people get to know him, although Guinta has a better-known name. Observers wonder why U.S. Sen. Kelly Ayotte has allowed herself to be associated with Guinta to the exclusion of Innis, and the most logical explanation is that she committed to Guinta when it did not look as if there were going to be any other viable candidate.
In the 2nd District, Rep. Annie Kuster faces opposition from N.H. Rep. Marilinda Garcia of Salem and former N.H. Rep. Gary Lambert, a candidate who received a lot of respect and praise on his working to get known. Both Republicans have a challenge in name recognition.
With Havenstein and Brown getting a lot of attention, the question is whether the other candidates can gain traction. Smith received a number of endorsements for the Senate recently and has hired a staff, and Rubens continues to work tirelessly in events statewide, having also garnered endorsements from many.
*****
That is not all there is in an election year in New Hampshire.
Indeed, 24 state Senate seats, five Executive Council positions and 400 House seats will be contested and filled this year.
Most towns and cities are represented by multiple state representatives, and the 24 Senate districts are somewhat manageable, although running campaigns in them has become more expensive over the years.
Both political parties do best when they attract candidates for all of the positions. In many elections, especially in the era of "swing elections," candidates who thought they only had a marginal chance at best have been elected when either the Republican or Democratic parties have "landslides."
This year, the conventional wisdom started that the Republicans were in trouble, but the national tide seems to have shifted to the unpopularity of President Obama over the Affordable Care Act and a perceived lack of leadership, whether deserved or not.
If this is true, and in a non-presidential election year, Republicans have a good shot at motivating their base, and Democrats may have a harder time attracting young voters and those who pay attention to the polls only in presidential years. The GOP has a chance to take back the New Hampshire House, retain the Senate and maybe take back one of the U.S. House seats, if not both. Defeating Senator Shaheen and Governor Hassan, on the other hand, is a tall order.
In any event, readers should encourage others or consider for themselves the opportunity to serve New Hampshire in the Legislature. The filing fee is not high, the service is interesting (although the pay is negligible) and the opportunity to serve at some point in one's life should be tempting.
You get the government you deserve, and if you do not take part in it, should not complain terribly about those who do. Think about it!
Brad Cook, a shareholder in the Manchester law firm of Sheehan Phinney Bass + Green, heads its government relations and estate planning groups. He also serves as secretary of the Business and Industry Association of New Hampshire.