Somersworth GE plant acquired by Florida firm
70 layoffs expected in early 2016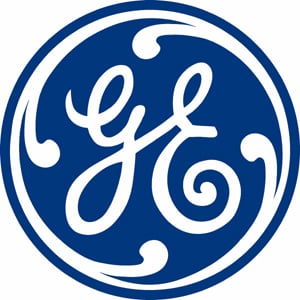 Aclara Technologies has agreed to acquire General Electric's electricity metering business, keeping 200 of the 270 workers currently employed at GE's Somersworth facility, the company announced Monday.
But that means that 70 will be laid off in February and March of 2016, as it moves its transformer business to Florida, according to GE spokesman Patric Rayburn.
In the meantime, the company will offer early retirement and help try to relocate workers willing to move to its other facilities, including Florida and its aviation plant in Hooksett, or to other companies in the local area, possibly including Aclara, should it expand, Rayburn said.
GE will invoke the state's Worker Adjustment and Retraining Notification, or WARN, Act, and will cooperate with the state's rapid response team, Rayburn said.
GE Energy Management's Grid Solutions subdivision, known as GE Meters, manufactures smart meters for electric utilities.
In addition to the employees in Somersworth, it also employs 100 workers at other locations, primarily at a satellite manufacturing facility in Chicago and in Spain. Those workers will also be acquired by Aclara, 300 workers. Terms of the deal, expected to close by the end of the year, were not disclosed.
Aclara, a St. Louis, Mo.-based company owned by Sun Capital Partners Inc., a Florida-based private equity firm, has 500 employees.
Aclara and GE have been working together for years. Indeed, Aclara's CEO, Allan Connolly, worked for GE for nearly a decade from 1997 to 2006, first as a global laboratory manager for GE Global Research and then the general manager of technology for GE Power and Water.
When Aclara hired Connolly in May 2014, he told the St. Louis Post-Dispatch he wanted to transform it into more of service-oriented "smart infrastructure" business.
Aclara's acquisition of GE Meters could enhance that effort, creating "leading smart infrastructure," according to Aclara's press release.
"This acquisition significantly enhances Aclara's offering for electric utilities across North America and around the globe, creating a comprehensive portfolio of leading-edge products," said Connolly.
GE's six-story building has dominated Main Street in Somersworth for three-quarters of a century. It once employed 2,000 people. As late as last year, it was the city's largest employer, with 400 workers. But even before the sale GE was moving away from making meters.
"GE has made the strategic decision to focus upstream of the electricity meter in the new Grid Solutions portfolio. Given the solid performance of the meters business, it is positioned well to grow with the focus, attention and investment that Aclara will provide," said Rayburn. "GE has been a proud member of the Somersworth community for nearly 70 years, and we are convinced this decision will benefit the meters business, employees and valued customers."
Sen. David Watters, D-Dover, whose district includes Somersworth, also thinks – despite the hardship this might cause some workers – that the deal might turn out to be a good thing for Somersworth in the long run.
Somersworth is "on its way up," he said, and enthusiastic officials from both the state and city are "all hands were on deck to welcome this company and help it grow."