Sizing up where you work
Don't overlook the benefits of having a job in a small New Hampshire city like Franklin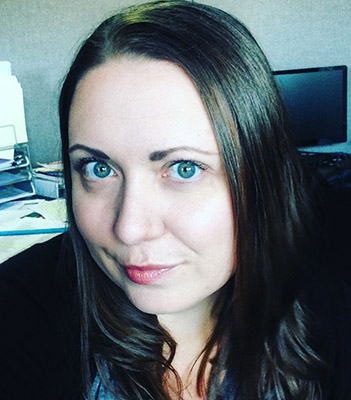 When we decided it was time for me to head back to work, after staying home for 14 months with our son, I wasn't sure where to begin to look.
We were recent Massachusetts transplants to the Granite State, and I was not at all familiar with the area. After applying to a few places in Manchester (our new home base), I decided to look further out. Maybe there was a better fit for me outside of the five-mile radius I had been exclusively searching.
If I'm being honest, I didn't pay much attention to the actual towns; I only searched by radius. A small manufacturing company, Advanced Kiosks, caught my eye, since they were looking for a marketing manager. I applied, and they called me in for an interview. I was excited for the interview, but my initial thought was, "Where the heck is Franklin?" All I knew about that area was that I went on vacations to the Lakes Region as a kid.
"Where are you working now?" my friend Michelle asked when I ran into her recently in Boston.
"Franklin, New Hampshire."
"Where's that? I've never heard of it," she responded.
This is the repetitive exchange I go through when I'm in a social setting, chatting with people who I haven't seen in a while. I don't work in a city people are familiar with (Yes, Franklin is a city!) and I don't run around, living the life of a road warrior anymore. I work in a small city in New Hampshire, and it is the best thing for work-life balance I have ever experienced.
When I check my social media in the evening, I often see people complaining about their commutes. My friends are sitting in gridlock traffic, sweating on the MBTA and sometimes walking through torrential downpours to get to work. I do not miss those days!
This autumn has been so very lovely. My son and I have both enjoyed the colorful landscape as we cruise, without traffic, up from Manchester to Franklin throughout the week. I don't remember ever enjoying my work commute until I started working in Franklin. Now I listen to audiobooks, or jam out to the blues with my son, as we cruise to and from the little city where we spend our days.
Along with enjoying the landscape from our car, my son and I have also done some exploring outside in Franklin as well. Small cities have a fair amount of small and medium-sized businesses, and I am fortunate enough to work for one, Advanced Kiosks, that offers flex time.
When you work in a small city, you can do one of two things. You can either do the same thing every day or you can get outside and explore what the city has to offer. The latter is the way to go. I've taken my son out of daycare and we've gone hiking on the river trail, had picnics in the local parks, headed to Tarbin Gardens to explore all of the plants you can grow in New Hampshire, and we've also spent time indoors at his daycare, getting to know the wonderful women who care for him while I'm at work.
Part of the beauty of Franklin, and small towns in general, is that you can really get to know the people who make up that community. I have only been here a few months, but the welcome from folks has been really warm.
Whether I'm chatting with Rebecca and Brandy from Ralph & Jo's about what's new at work, or popping into The Franklin Studio for a quick cup of coffee and some banter, the genuine friendliness of the people in this small city makes for a really pleasant day.
Although you may start your job hunt the way many people do, by searching in large cities for large corporations, you shouldn't discount the small cities and towns around you. The people, the culture and the benefits of small-town life are nothing to overlook. Who knows? Maybe you'll find the work-life balance you didn't know you were missing.
Nancy Deol of Manchester is the marketing manager at Advanced Kiosks in Franklin.