Sizing up ESG practices
What matters? What is your business measuring?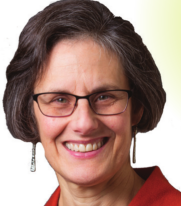 While we all know that eating, sleeping and exercising are essential to our wellbeing, we don't necessarily consciously prioritize these activities. When it comes to your business, do you prioritize the effectiveness and resilience of your organizational practices? Do you know which practices matter? Do you know how to measure your impact?
NH Businesses for Social Responsibility (NHBSR) has made it easy to review and measure businesses' impact through the Measure What Matters (MWM) survey. The survey is designed to be introductory and simple so that you can establish a baseline of your performance in your policies, initiatives, environmental and social practices, and impact.
The MWM survey is accessible and efficient for small and large companies to review their environmental, social and governance (ESG) practices. The questions are in six categories: workers; community; governance and transparency; the environment; climate and energy; and diversity, equity and inclusion.
Recent updates focused on making reporting more valuable to all businesses. Each organization's data remains confidential, but aggregate data is shared in a white paper report highlighting the trends in each category and a summary of findings. There are opportunities to improve your organizational performance relative to similarly sized organizations and to review new possibilities through customized recommendations within each category that can lead to upgrading your sustainability practices.
ESG reporting is rapidly becoming commonplace among innovative companies in New Hampshire. Assessing the Measure What Matters results can be a key step toward understanding where a company stands and how it can begin or expand your own ESG reporting efforts.
As a member of the MWM committee, I have seen many businesses use the survey to uncover areas to work on, learn from others and celebrate their achievements. The process itself goes beyond educational and beneficial. Questions cannot be answered in one functional department; it requires breaking down silos and encouraging cross-functional communication and collaboration. The individual or team charged with this task will have to approach those in facilities about energy efficiency, human resources about employee benefits, procurement about supplier policies, and beyond. Data gathering facilitates discussion and opens channels across functions while deepening the conversation about possible sustainability initiatives and cooperation.
The survey has also been used to introduce interns and newer employees to various departments and is another way to introduce the topic to various departments, engaging them along the way and potentially embedding sustainability in every job.
While ESG reporting can be overwhelming for small and medium-sized businesses, NHBSR's survey perhaps offers a good first step in collecting the data and stories you need for your report. You can also add your goals within each category and share stories of your initiatives.
When you measure what you do well and not so well, when you consider what you aren't doing at all, and when you take action, your organization is far more likely to increase productivity, well-being, justice and mission alignment. This is why I invite you to take the first step this fall, whether you are a new participant or a repeated practitioner. The more businesses that complete the survey, the more data and trends that will be available for the collective impact in our business community.
Your stakeholders — employees, customers/clients, community members and suppliers — are likely going to be intrigued and potentially more interested in engaging with you, because you are actively working on sustainability practices related to the environment, society and governance.
Susan S. Kaplan, founder and senior consultant at Sustainable Futures Consulting, is a member of NH Businesses for Social Responsibility and the Measure What Matters committee. She is also an instructor in the sustainability dual major at the University of New Hampshire and a business advisor for UNH's B Impact Clinic.