Six ways NH shopping centers are evolving
To succeed, owners must be innovative, aggressive and flexible.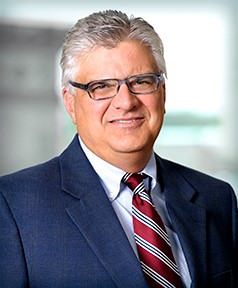 Each holiday season, the retail industry becomes the center of attention as consumers in New Hampshire and across the country rush to buy the perfect gifts. This year, however, the retail industry has been in the news for different reasons.
Hardly a day has gone by without a headline warning of the so-called "retail apocalypse." Consumers are increasingly shopping online instead of at brick and mortar stores, which is leading to widespread store closures and bankruptcies of retail tenants. Many malls throughout the country, especially those with department store anchors, are suffering.
Here in northern New England, however, what we are seeing on the ground does not always match the doom-and-gloom headlines.
Local malls and shopping centers are taking steps to modernize and add value for consumers in an effort to attract more traffic. While some malls and shopping centers have the benefit of a great location, smart and nimble operators are finding ways to evolve to changing consumer preferences and drive traffic and sales regardless of location.
Here are six common changes we are observing in shopping centers throughout northern New England:
1. Upgrading appearance and architecture: Renovating and retrofitting existing shopping centers to make them more modern, inviting and appealing is key.
2. Eliminating "seas of parking": Adding landscaping, green space and pocket parks can help to soften the harsh look of an otherwise vast and dull parking lot.
3. Adding non-retail uses: Mixing in residential, medical or office space, theaters or sports and recreational areas can attract a variety of tenants and new customers.
4. "Condominiumizing" shopping centers: Splitting up a shopping center allows separate ownership, financing and operation of different components at a single location.
5. Right-sizing space: Taking larger retail spaces and chopping them up into smaller units better fits the needs of most new or existing tenants who need less leasable area.
6. Shortening lease terms: Providing shorter terms than the traditional 10-year lease appeals to newer and nimbler tenants who may not want to be locked into a long-term deal.
All of these examples are taking place in our region. Take, for example, the Bedford Grove Shopping Center in Bedford. Hannaford Supermarket vacated its space as the anchor tenant in 2016. Since then, the owner has made a number of renovations, creating a win-win situation for current and future tenants and consumers.
The former Hannaford space was divided into three retail premises, one of which is now occupied by Boston Interiors. Other upgrades include architectural facade changes, less parking, more green space, a pedestrian sidewalk, landscaped islands, and the proposed addition of a new restaurant with outdoor seating.
Other examples of shopping centers in New Hampshire that are taking steps to modernize in this age of retail disruption include Seacoast Shopping Center in Seabrook, Portsmouth Green in Portsmouth, the takeover of the recently vacated Sam's Club location in Manchester by BJ's, and the proposed revitalization of Rockingham Plaza on Route 28 in Salem.
While these are only a few examples, they illustrate how local shopping center operators are adapting.
These changes look easy, but require careful advance planning. As a first step, finding the right mix of tenants and uses is critical. Once that is complete, these projects typically must navigate a variety of legal issues, including lender consents, renegotiating leases, financing and refinancing, land use and development or zoning issues, among others.
It is also important for shopping center operators to understand whether modifications and improvements to existing buildings will trigger new laws and ordinances that did not exist when the shopping center was first built. These might include impact fees, lighting, life safety requirements, ADA requirements and enhanced water quality and drainage standards.
Also, adding non-retail uses to a shopping center often requires adjustments to customary cost-sharing agreements, modifications to use restrictions and other legal covenants governing tenants.
Shopping center redevelopments will continue as owners adapt to the changing marketplace. To succeed, shopping center owners must be innovative, aggressive and flexible. The savviest owners understand that the changes we are seeing represent a fundamental shift in the industry, not just a fad, and are taking real steps to respond.
They must be open to new ways of doing business to attract new tenants or run the risk of missing an opportunity to differentiate themselves in a difficult and competitive market.
Attorney John H. Sokul Jr. is a partner at Hinckley Allen and the firm's real estate practice leader based in Manchester.