Six firms awarded N.H. Job Training Grants
418 workers targeted to learn new skills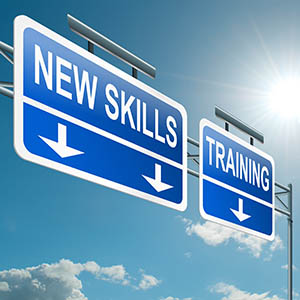 Another six New Hampshire businesses have been awarded grants totaling almost $115,000 through the state's Job Training Fund.
Gov. Maggie Hassan on Monday announced that the six grants will be used to help train 418 workers in new skills. The grants total $114,978, and with the companies' contributed matching funds the total amount for training workers to $229,956.
The companies are:
• Associated Grocers of New England Inc. of Pembroke, which received a grant of up to $6,190 for six employees to receive CDL-A training from Lakes Region Community College and Front Line Management Training from New Hampshire Technical Institute.
• Manchester Community Health Center, which received a grant of $5,545 for two employees to receive SQL Server Training from Training Camp for Microsoft.
• FLIR Commercial Systems of Nashua, which received a Job Training Fund grant of $15,770 for training 160 employees in communications and customer service with Tandem Training Corp.
• CHI Engineering Services Inc. of Portsmouth, which received a grant of up to $19,584 for eight training providers to train 31 employees in plant design setup, HYSYS, gas operations, shallow foundation design, Wonderware system platform, control valves and regulators, pressure relieving systems and emersion exchange.
• Airex Corp. of Somersworth, which received a training grant of $8,205 for 13 employees to receive MRP, soldering, CNC machine and programming platform training from four providers.
• New Hampshire Ball Bearings of Peterborough, which received a grant of $59,683 for providers Tooling U, Driveworks Pro/Solidworks, ASQ, Norton/Saint-Gobain and UNH to train 206 employees in a variety of skills.
Companies interested in applying to the Job Training Fund should visit the fund's web site at nhjobtrainingfund.org.