Signs of stress in commercial real estate
Even with capacity stretched, rents show few signs of moving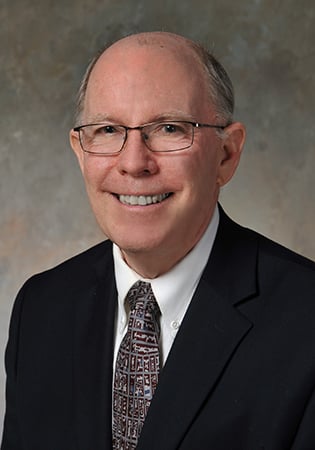 It has been more than a year since the election of Donald Trump … and the world has not come to an end. It certainly has been an exciting and sometimes entertaining ride. Alas, the White House and Congress are not working "jointly and severally" to advance an agenda to move the country forward. But they did pass a $4 trillion budget! The Dow is at 23,000+. Employment may be up slightly.
In the commercial real estate sector, there are signs of stress. Construction costs have skyrocketed. Capacity is stretched. Staffing construction sites (of all sizes) is a challenge. Rents are rising consistently in multi-family housing. Retail rents are falling, office rents seem to be pretty much level. Warehouse and high-bay space is hard to find.
The high cost of new construction ultimately limits new product, which makes existing buildings more valuable. But with little/minimal inflation, this does not always translate to rising rents in the short-term.
At a recent Counselors of Real Estate meeting in Montreal, one takeaway was that there is a significant surplus of global capital. It continues to flow to the United States, not because we are doing great, but because the European Union has uncertainty (some say "can't get out of their own way") and China is slowing down. On Sept. 30, China stopped all imports of U.S. recycled materials (paper, glass, plastic, metal, electronics). They simply cannot process the volume, which has been as high as $38 billion a year.
So the U.S. benefits from this global imbalance. One newsletter recently reported that "U.S. growth remains decent, if unexciting."
Now, those global investment dollars are not coming to New Hampshire. They go to the large A & B markets (New York City, Chicago, Boston, Miami, Seattle). In those markets, they compete with national and large regional banks. So ultimately, smaller regional banks start looking outside these key markets. For those in Boston, they look outside Route 128 and eventually into southern New Hampshire and Maine.
Thus right now, there is plenty of capital to lend and too few quality properties (or projects) to lend on or to. MillRiver Wealth Management reported in their September "Outlooks" newsletter, "We continue to search for the long-term catalyst that will change the trajectory of the economy out of 2 percent type growth into something higher."
They report three "positives": employment gains continue to be more than enough to absorb new entrants into the labor markets; regional Fed reports and business confidence indicate future strength; the weaker U.S. dollar will spur exports and attract foreign travelers.
In Montreal, the pundits see two to four years of positive headway. Perhaps with a turndown of one to three quarters, but nothing like 2009. Of course, the "but" is – except for a geopolitical event. If you need something to keep you up at night – North Korea should be number one.
Will Amazon's HQ2 be coming to New Hampshire? Nope, but it looks like a Chinese college may be coming to the former Daniel Webster campus in Nashua.
Bill Norton, president of Norton Asset Management and principal of Harrington & Reeves, is a Counselor of Real Estate (CRE) and a Facilities Management Administrator (FMA). He can be reached at wbn@nortonnewengland.com.