Should parties take control?
More than one commentator has decried a lack of discipline in controlling the presidential field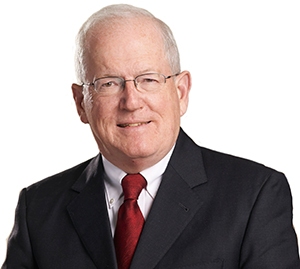 On a Florida vacation, a couple of notable quotations struck me while in Key West.
The first, on a number of items in the Winter White House used by President Truman, among others, was Truman's comment, "I never gave anyone Hell. I just told the truth and they thought it was Hell!" The other, on T-shirts, under a picture of George W. Bush: "Miss me yet?"
While of differing weight, both comments seemed pretty sobering, especially in light of the ongoing presidential campaign, where there is no script, and certainly little predictability, with the Trump-Cruz contest in the GOP and the persistence of pesky Bernie Sanders in the Democratic contest.
More than one commentator has decried the lack of party discipline in controlling the field, while others contemplate whether a contested convention might be good or, conversely, "undemocratic" somehow.
At the same time, CNN has run an interesting series of documentaries about particularly hard-fought and sometimes "dirty" presidential campaigns of the past, featuring the Lincoln-Douglas, Adams-Jackson, Nixon-Kennedy and Truman-Dewey elections, among others. Many of these feature the political tricks at party conventions, most of which started with no candidate having a majority of delegates, and yet resulting in the selection of Presidents Lincoln, Jackson, Truman and Kennedy, some of them rated among the greatest in history. Contrast that with what primaries promise!
One theme mentioned as a reason for the chaos, especially in the Republican contest, is the large number of candidates who started the race, with no clear front-runner, with the suggestion that somehow the party leaders should have forced a smaller field so a clear front-runner from the traditional base of candidates could have done better.
All of these themes and comments, of course, are somewhat at odds with each other. Is a brokered convention anti-democratic? Should the decision of a plurality of voters in primaries or caucuses control? Are voters selecting among a score of candidates better able to pick an ultimate winner than experienced politicians? Should those not registered in a party be able to help select its candidates as "open primaries" allow?
Whatever the answers to those questions, 2016 clearly is a unique year that may wind up with candidates in both parties who a majority of Americans polled say they wish were not running, but between whom they will have to pick.
Meanwhile, here in New Hampshire, a similarly unwieldy election cycle may be occurring. Unlike recent years, when in one party or the other a clear choice of candidate has been apparent from the start, either because party leaders have urged consensus around a chosen front-runner or single candidate or because there has been an incumbent, there are many multi-candidate races without an obvious favorite.
For governor, without an incumbent, three Democrats, Colin Van Ostern, Steve Marchand and Mark Connolly, have a chance. Republicans Ted Gatsas, Chris Sununu and Jeanie Forrester all could be strong contenders, and also face Frank Edelblut, a first-term state representative. This one is hard to predict.
In the U.S. Senate race, Governor Hassan and Senator Ayotte have clear shots, notwithstanding the curious entry of Jim Rubens into the GOP contest.
The 1st Congressional District race is getting more interesting, with the entry of Richard Ashooh in the GOP field, and the exit of Dan Innis.
Both Ashooh and Innis are viewed as strong contenders who have run previously, but together could have stolen votes from each other, giving flawed incumbent Frank Guinta a chance, notwithstanding the presence of fellow conservative Pam Tucker. With only Ashooh in the race, however, Guinta looks more vulnerable.
On the Democratic side, Carol Shea-Porter appears to have a walk to another nomination, but she faces a primary challenge from Bedford newcomer Shawn O'Connor.
Meanwhile, in the 2nd Congressional District, Congresswoman Anne Kuster should have an easier year, having won twice and entering a presidential year, when Democratic turnout tends to be stronger. However, GOP hopeful Jack Flanagan may be joined by others hoping lightning will strike.
With all of these people running for higher office, many other offices will open up, and the state version of musical chairs occurs.
What appears clear, however, is that there are no particularly consistent themes, no bosses pulling the strings and few strategies or consistent philosophical trends apparent from those running for office.
Maybe the politically experienced elders in both parties should be asking, "Miss me yet?"
Brad Cook, a shareholder in the Manchester law firm of Sheehan Phinney Bass + Green, heads its government relations and estate planning groups.