Shortage of young people entering New Hampshire's accounting industry is a worrisome trend
A high demand for qualified, entry-level accountants is driving up starting salaries and creating an environment of almost full employment for these young workers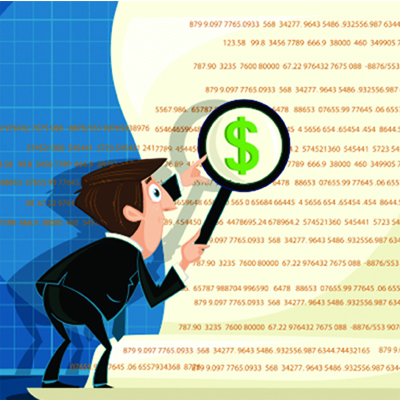 "April is the cruellest month." The line from T.S. Eliot is especially true for college seniors.
These near-graduates spend the month juggling senior projects and finals with polishing their resumes and visiting job fairs. College seniors not only want to start their careers, but also avoid another summer spent scooping ice cream, bagging groceries and waiting for their independent adult life to begin.
But there is one group of sought-after students that will spend this April worry-free, at least when it comes to finding a job.
According to professionals in New Hampshire's accounting industry, a high demand for qualified, entry-level accountants is driving up starting salaries and creating an environment of almost full employment for these young workers.
"There are lots of good firms looking for good people," said Robert Smalley, a CPA at the Manchester accounting firm BerryDunn, which hires between two and four accountants every year, often recruiting from the University of New Hampshire.
UNH offers a "very high-level program," said Smalley, but it's simply not producing enough graduates to meet the demand of the state's accounting firms and corporations.
The demand is so great that Smalley and his colleague Jennifer Sanctuary, also a CPA, recently collaborated with UNH Manchester to create a new accounting "track" – essentially a minor – for business students beginning in the fall of 2014.
The track requires students to take seven accounting-based courses throughout their time at UNH Manchester, including managerial finance and federal taxation and auditing. These courses are designed to give students the skills and expertise needed for certification as a management accountant or as a certified public accountant.
The accounting track is modeled after UNH's Durham program, but will also include curriculum Smalley and Sanctuary developed to reflect the kind of skills they use in their day-to-day work.
'A lot of options'
UNH currently offers an accounting and finance undergraduate degree and a master's of science degree through the Peter T. Paul College of Business and Economics. Students declare accounting and finance "options," or majors, their junior or senior year. There are currently about 200 undergraduates and 30 graduate students in the program.
Emily Xu, associate professor of accounting and the director of the M.S. in accounting program, said most students head to a public accounting firm or into private accounting after graduation. Some have gone to companies like BAE Systems or Liberty Mutual, while others have gone to work for the state of New Hampshire or in forensic accounting for the Federal Bureau of Investigation and the Internal Revenue Service.
"The accounting degree gives you a tangible set of skills and opens you to a lot of options," said Xu.
Of the New Hampshire Society of CPAs' 1,145 members, 51 percent are over the age of 50, and eight percent are between the ages of 25 and 30
Each fall, the business school holds a career fair open only to accounting students, giving them access to about 25 firms. Recruitment opportunities continue throughout the year, and UNH is proud to mention that the majority of students graduate with a job waiting for them.
These employment numbers are impressive, considering that the national unemployment rate for people under 25 is about 12 percent.
Even still, Xu said the faculty wants to see more collaboration with the business community.
"I know the faculty feels strongly that we need to reach out even more to companies and get them to campus to recruit students," she said.
Demand-driven salaries
The shortage of young accountants isn't just a problem in New Hampshire.
According to Robert Half, the accounting and finance staffing firm, people with finance and accounting degrees often receive multiple offers from employers, as well as counter-offers. In some areas of the country, recruiting and retaining highly skilled individuals is becoming increasingly difficult.
Robert Half notes in its 2014 Salary Guide that the Big Four firms – Deloitte, PricewaterhouseCoopers, Ernst & Young and KPMG – have begun targeting top students in their sophomore year because the most promising candidates often have jobs lined up by their junior year.
This high demand is driving up salaries, as well as the associated perks and benefits that go with a job.
According to the 2014 Salary Guide, a general accountant with less than one year of experience working at a mid-sized company in the Manchester-Nashua area can earn between $45,000 and $57,000 per year, not including benefits and bonuses. A CPA with less than one year of experience at a mid-sized firm can earn between $54,000 and $67,000 a year. These jobs have great opportunity for salary growth as well. Tax accountants with one to three years of experience can earn between $61,000 and $78,000 a year, and CPAs can make up to $80,000 with three years of experience.
"The benefit of their accounting experience was that they knew how the company was really doing. They could see it in the numbers."
What is driving this accountant drought? Like many fields in New Hampshire, it's the aging population. The New Hampshire Society of CPAs conducts a demographic survey of its members, identifying age, location and field of employment.
Of the group's 1,145 members, 51 percent are over the age of 50. Eight percent are between the ages of 25 and 30. While these numbers only reflect membership, not the complete list of New Hampshire CPAs, they do demonstrate the age problem, said Smalley.
"Demand for people is very, very high," said Smalley, "and it's only going to get worse as people retire."
The goal of developing the UNH Manchester program is partly to address this need, both today and in the years to come. But getting more students interested in accounting isn't easy, since being an accountant isn't very glamorous, Smalley admitted. Nevertheless, developing young talent in the field is important, not just to accounting firms but the larger business community.
"When I go to a lot of my clients, often the CFOs started out as CPAs in an accounting firm and then moved on from there," said Smalley. "The benefit of their accounting experience was that they knew how the company was really doing. They could see it in the numbers."